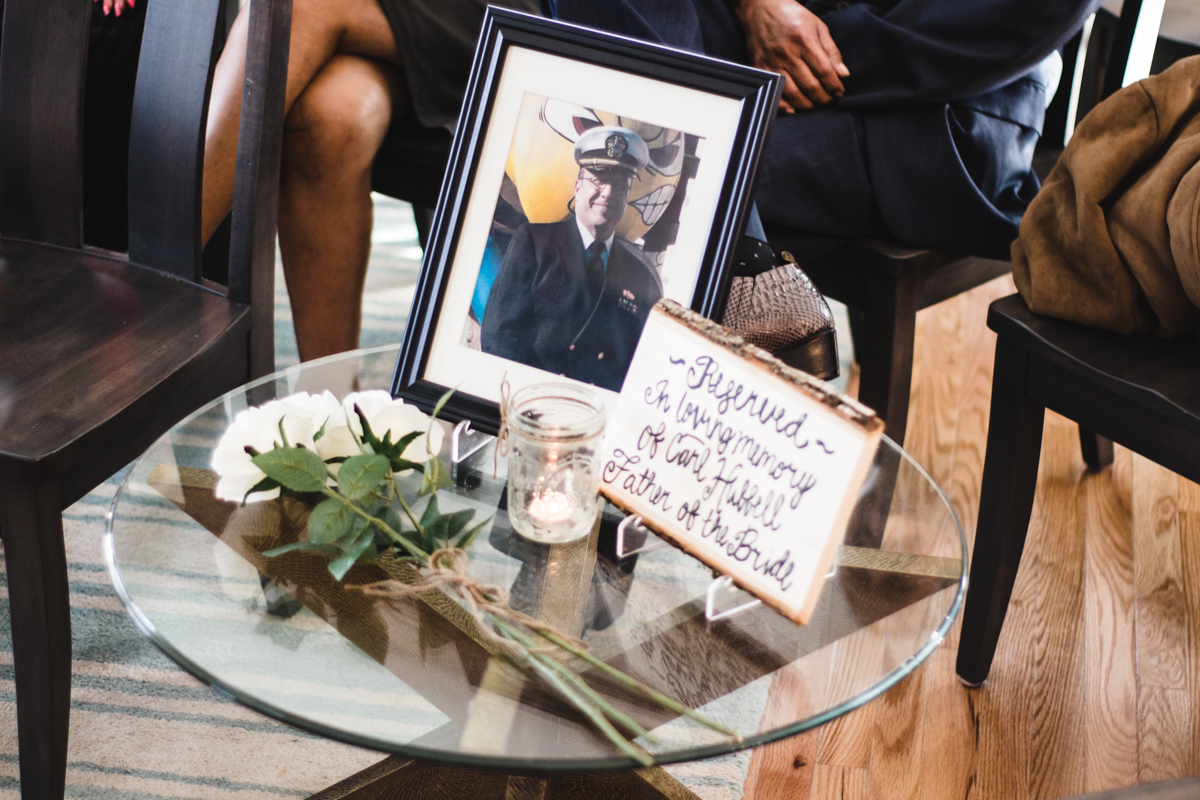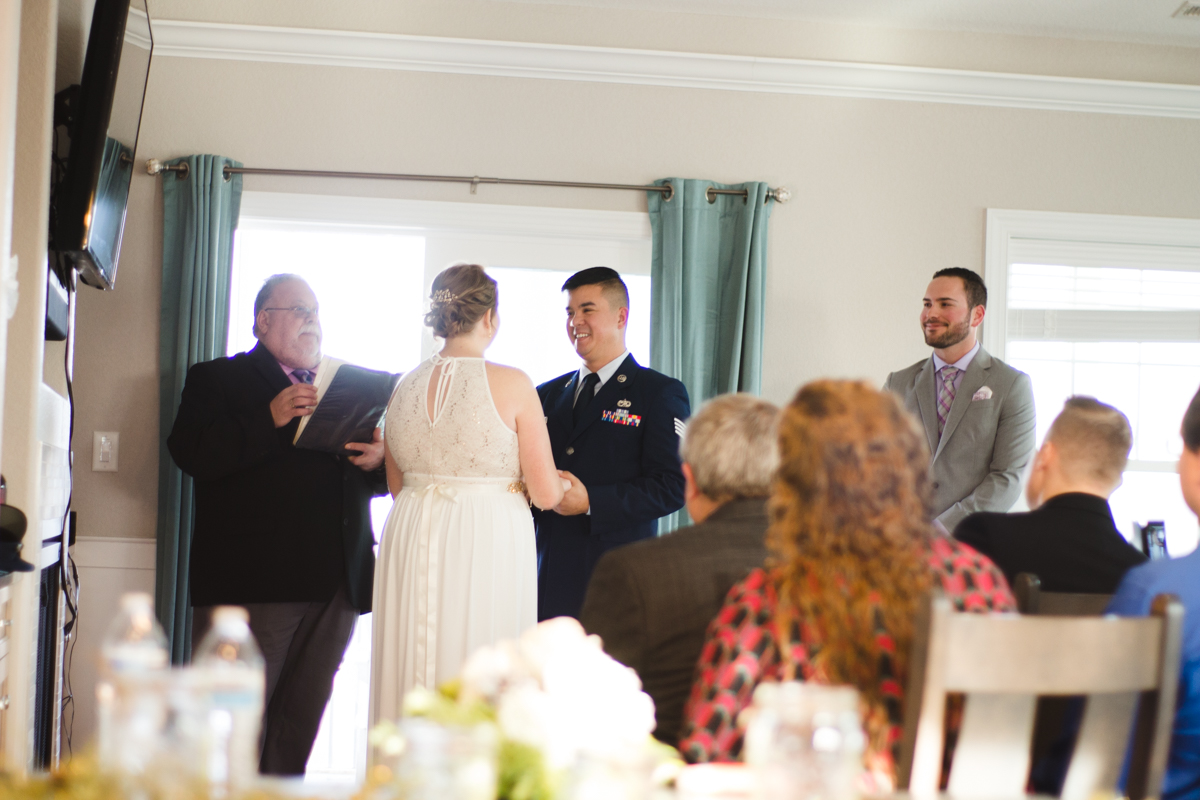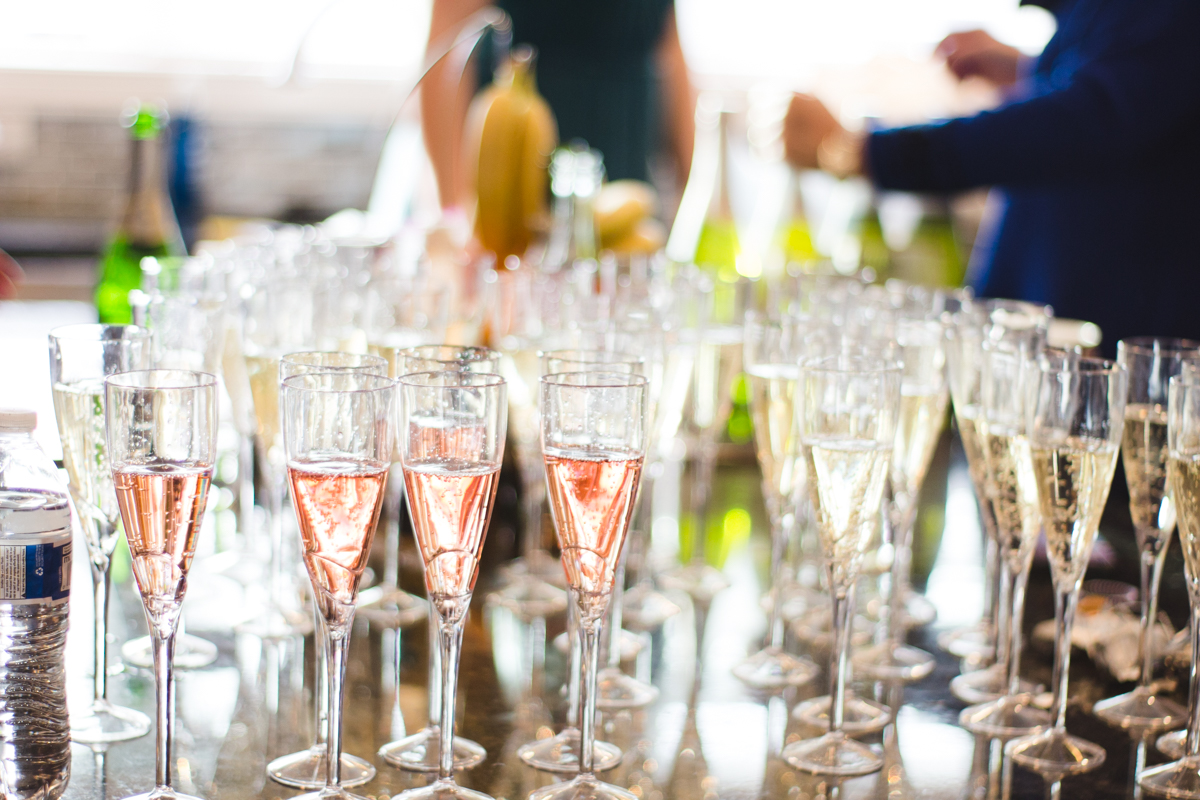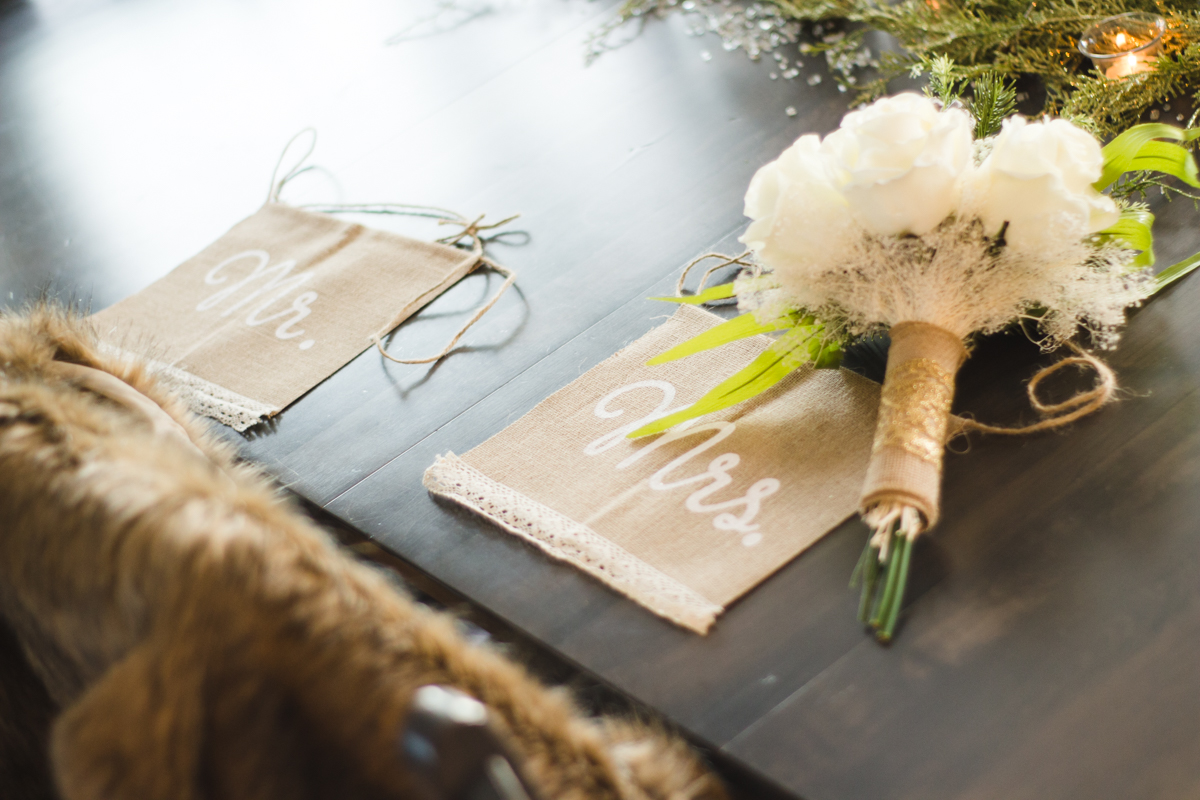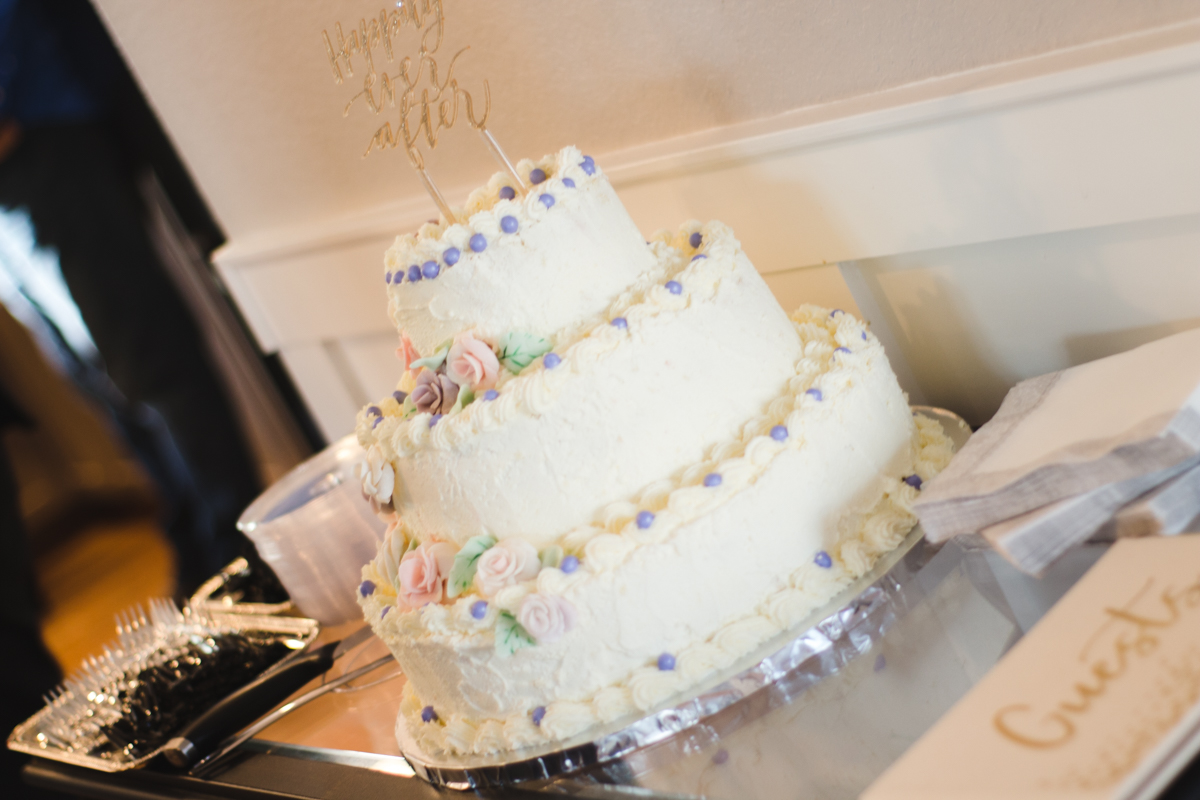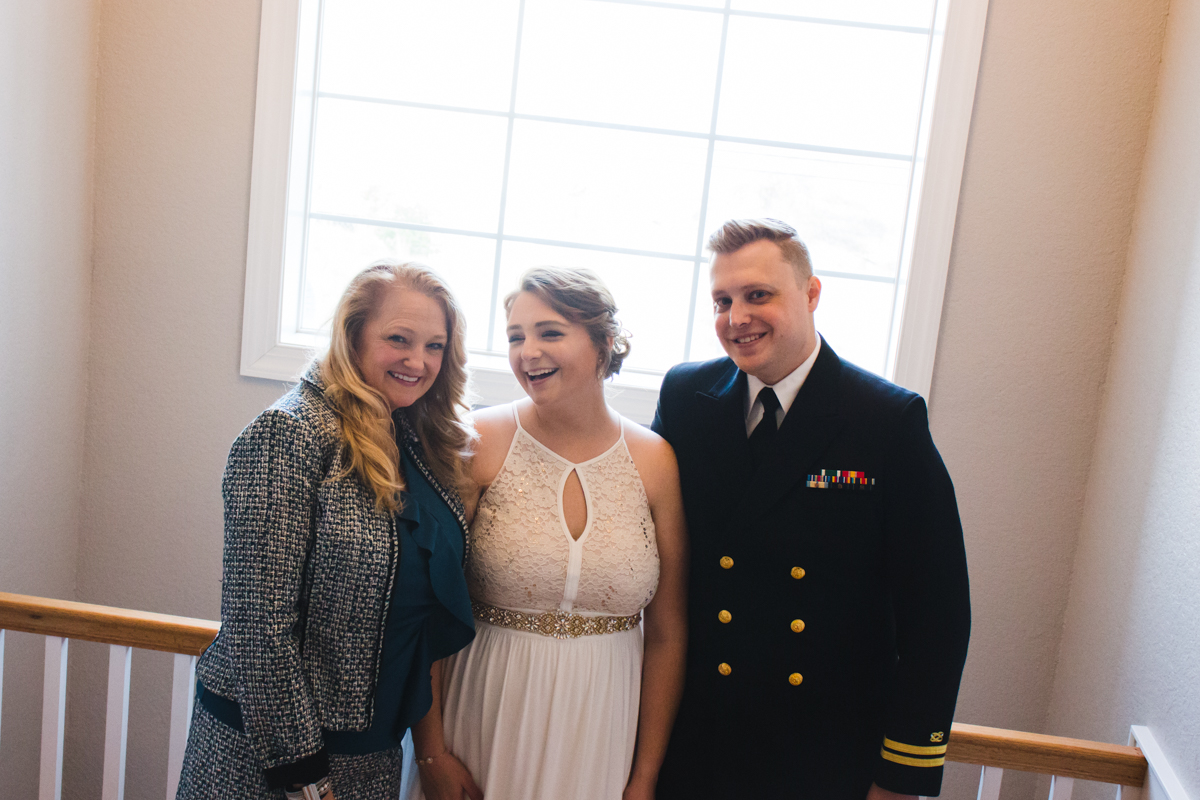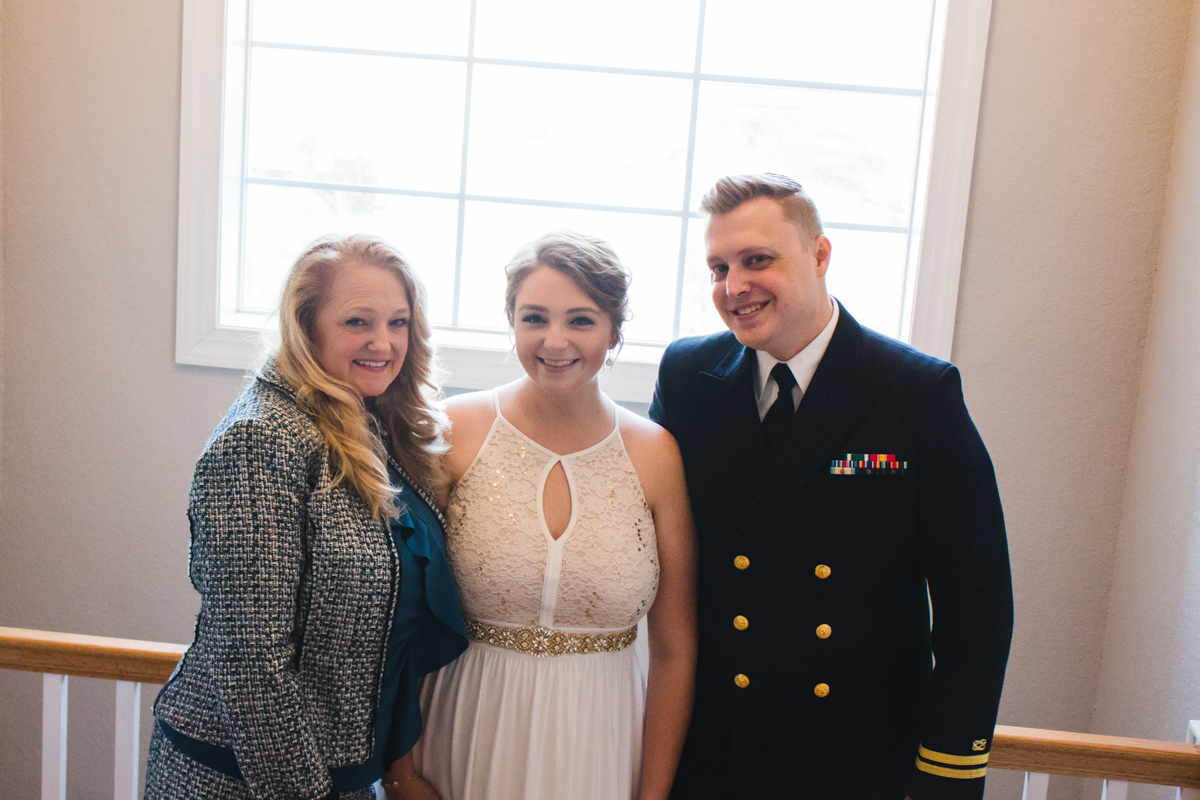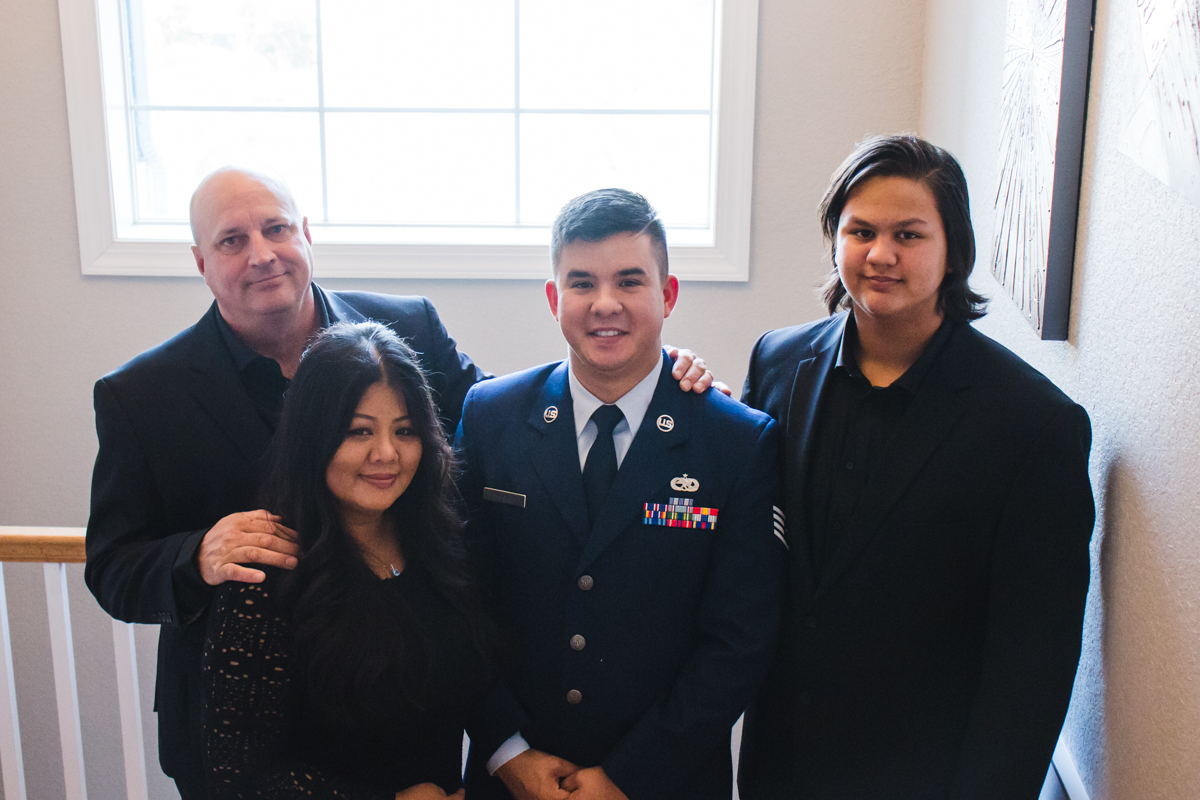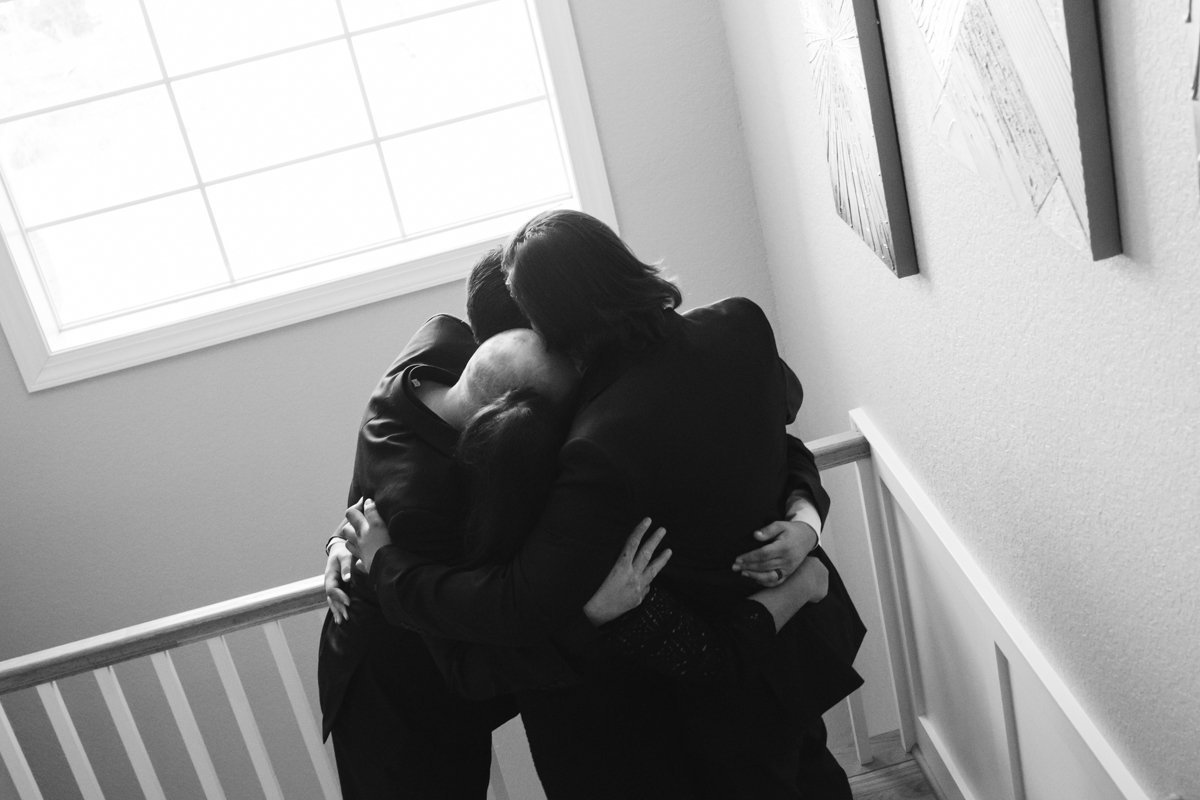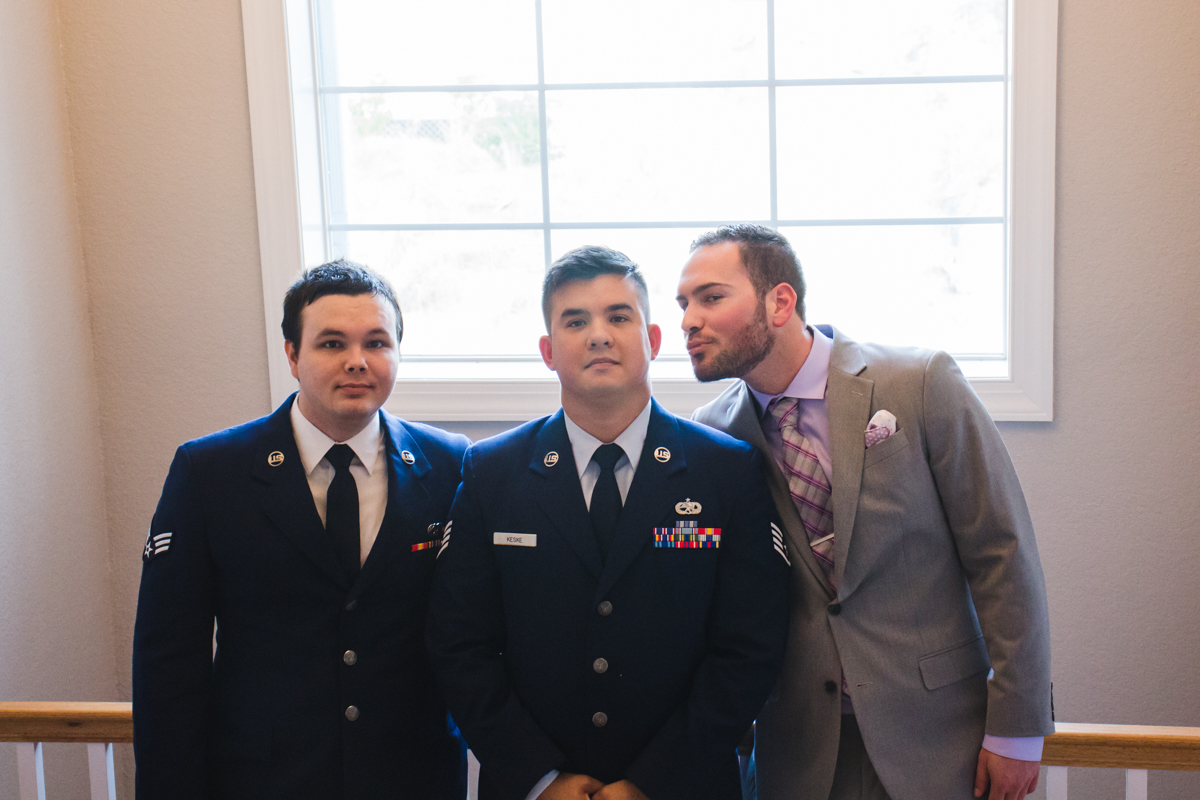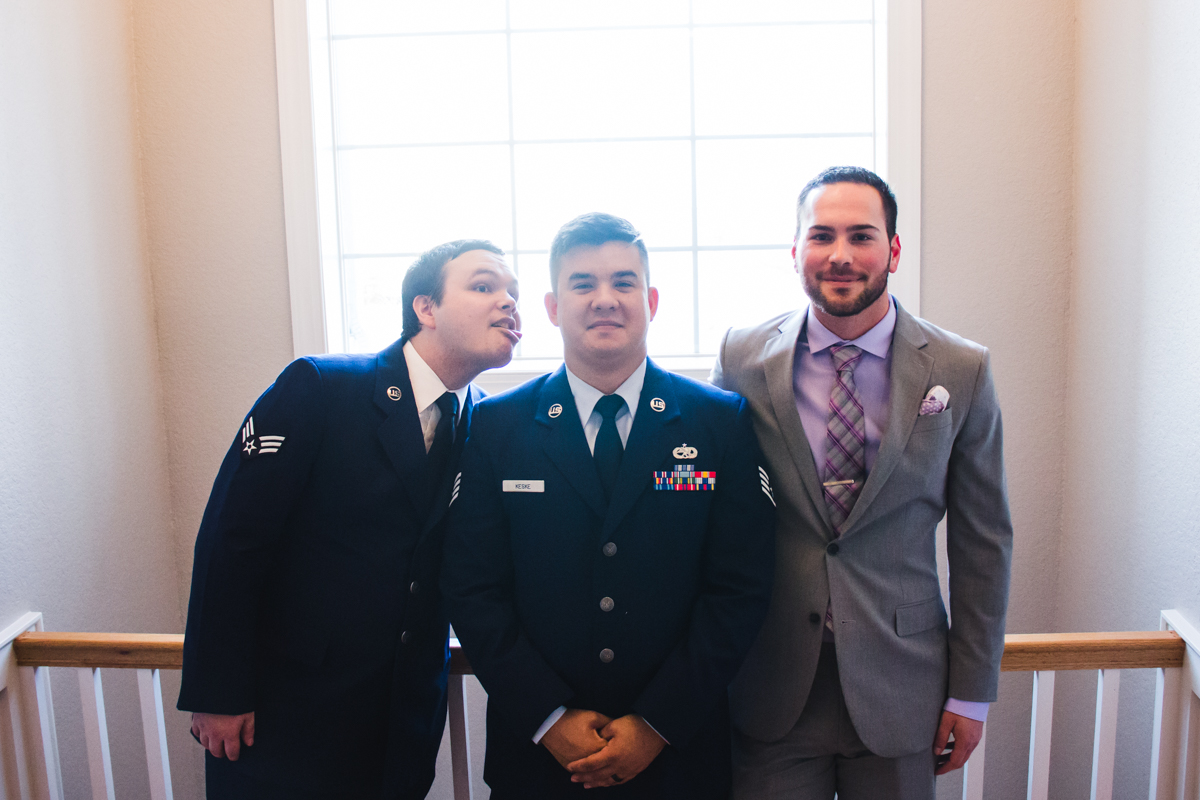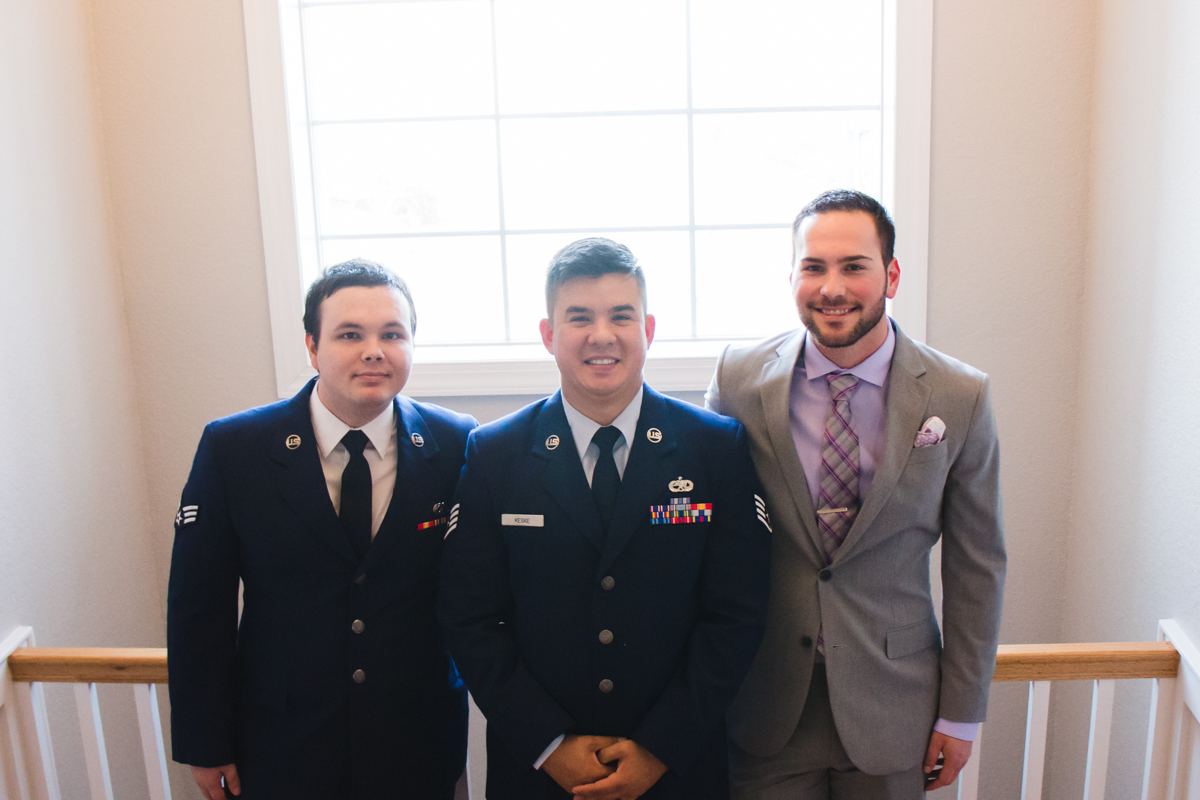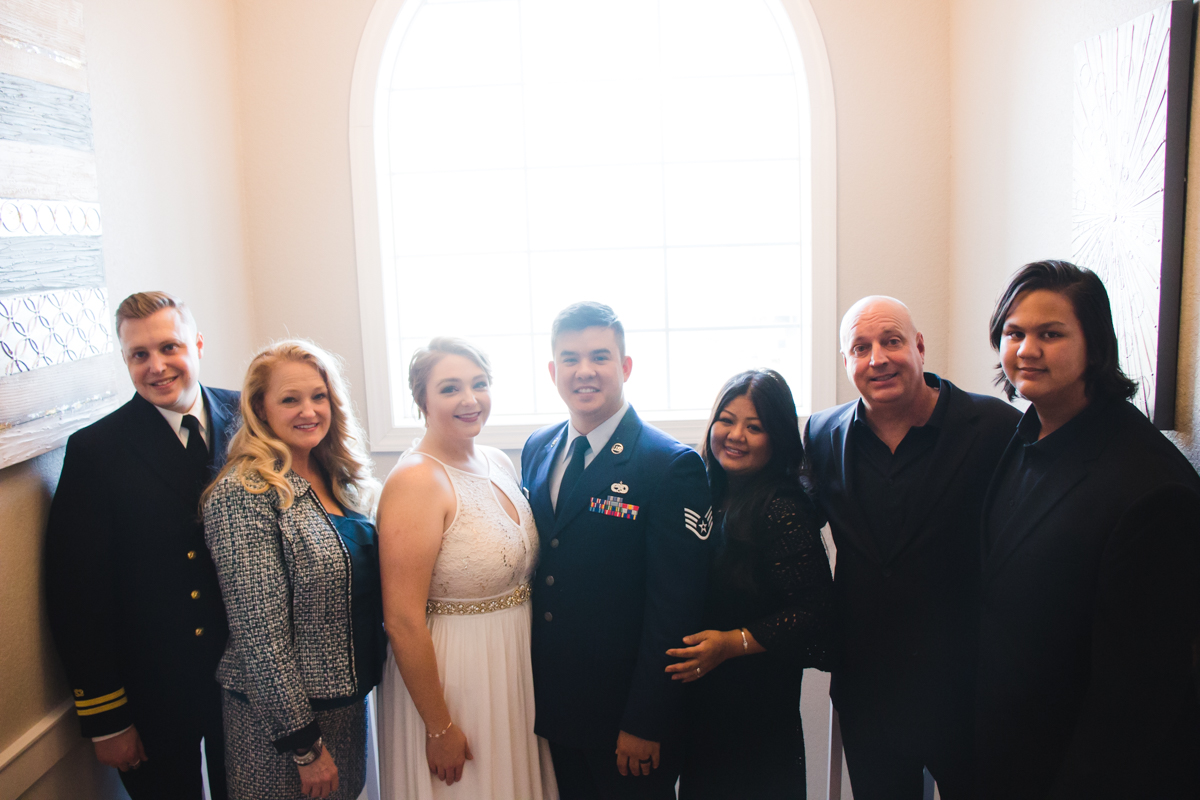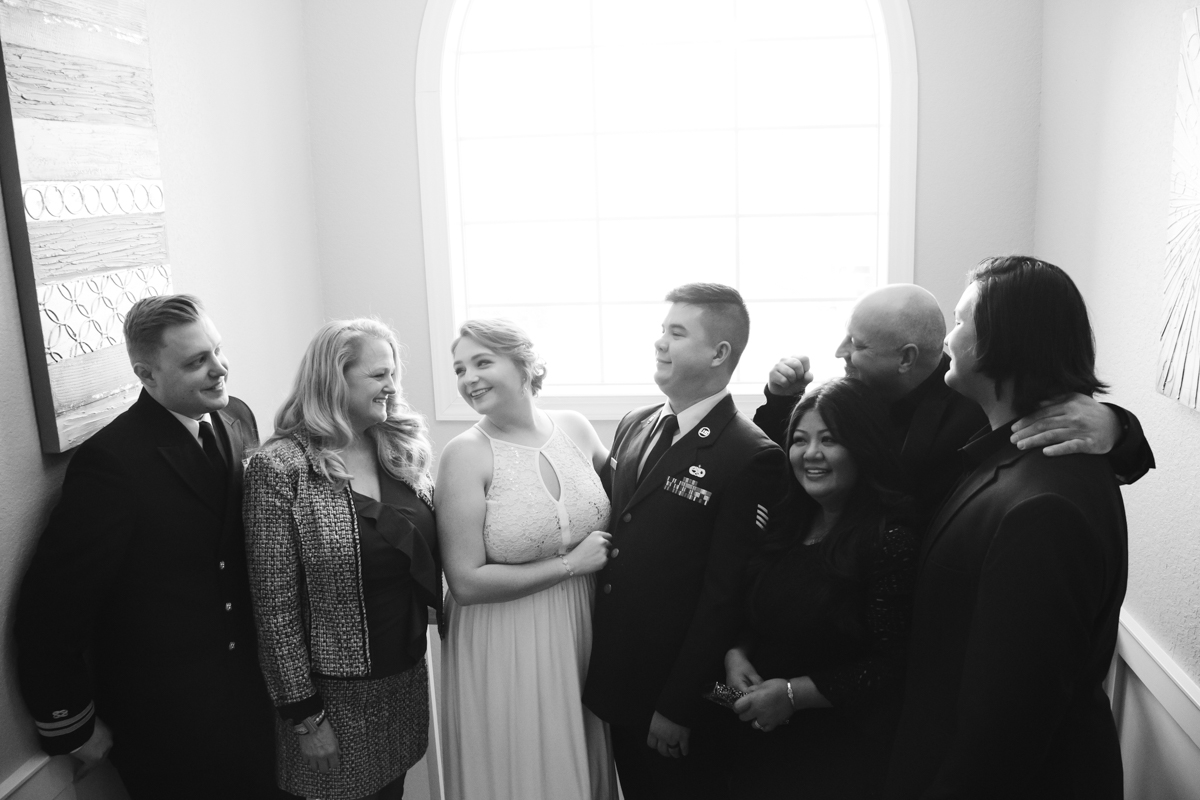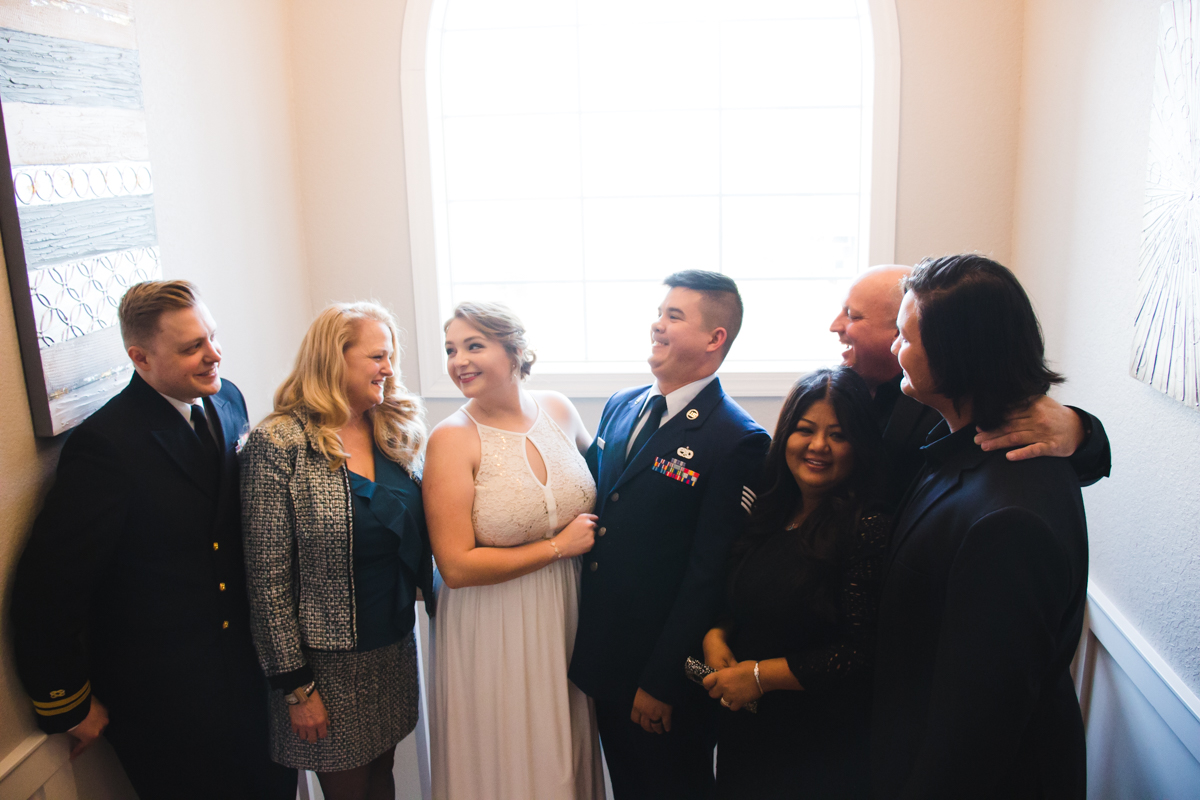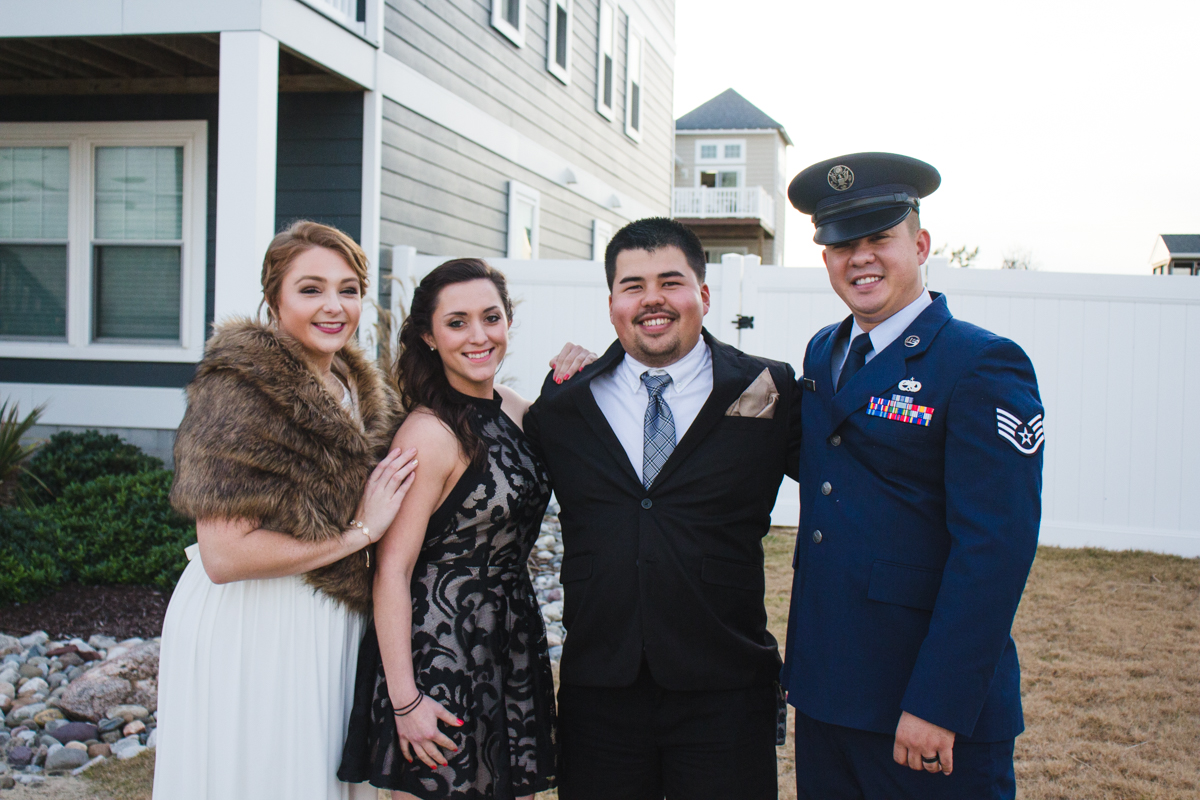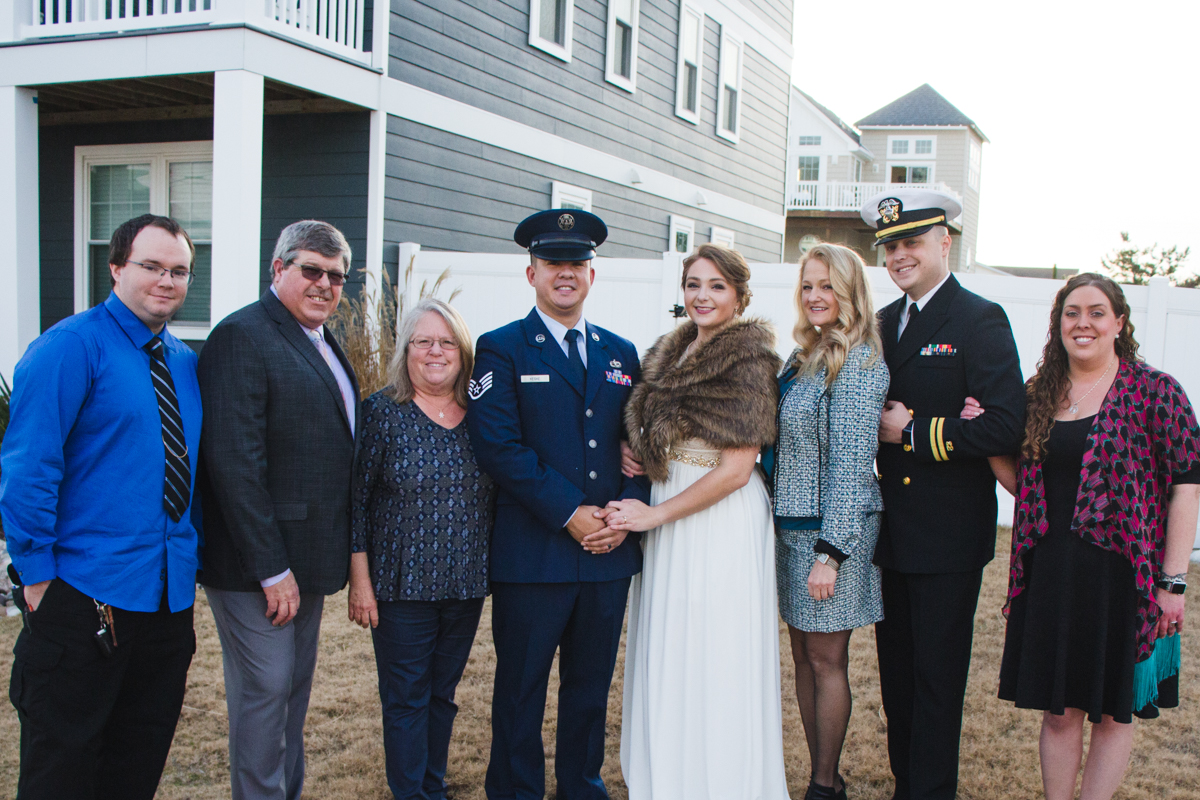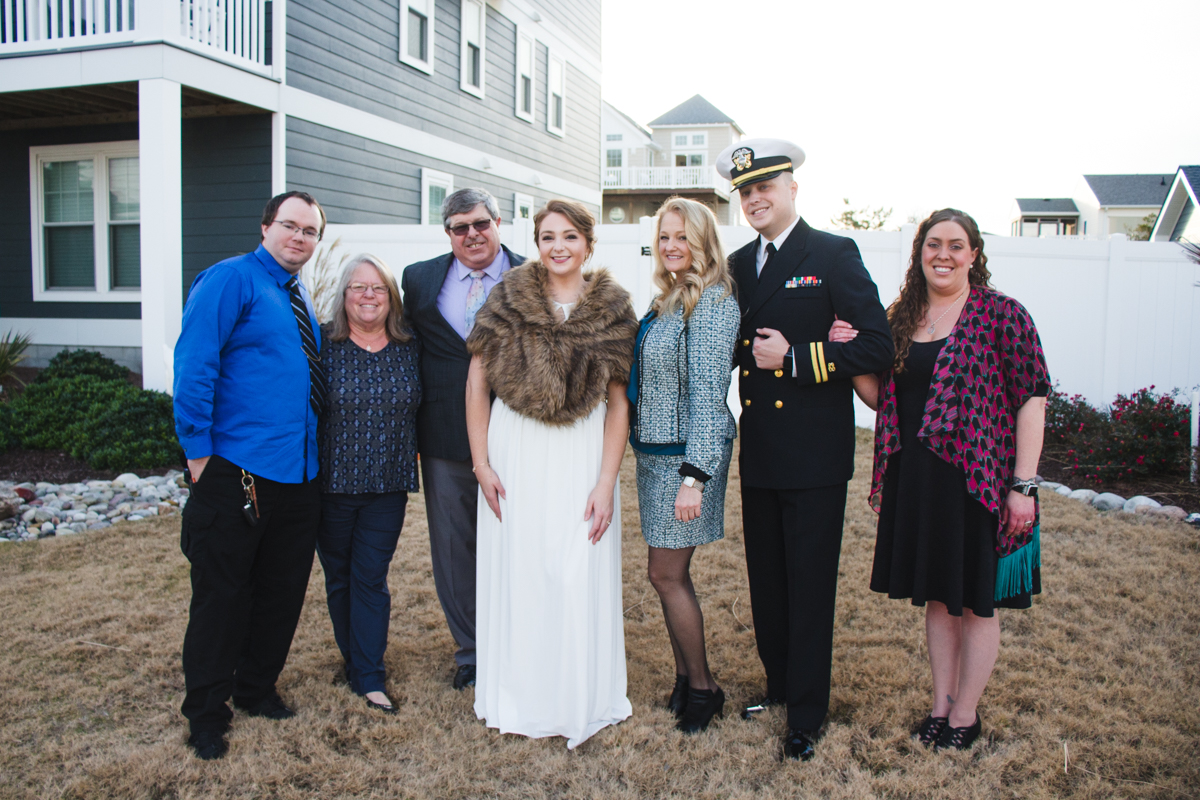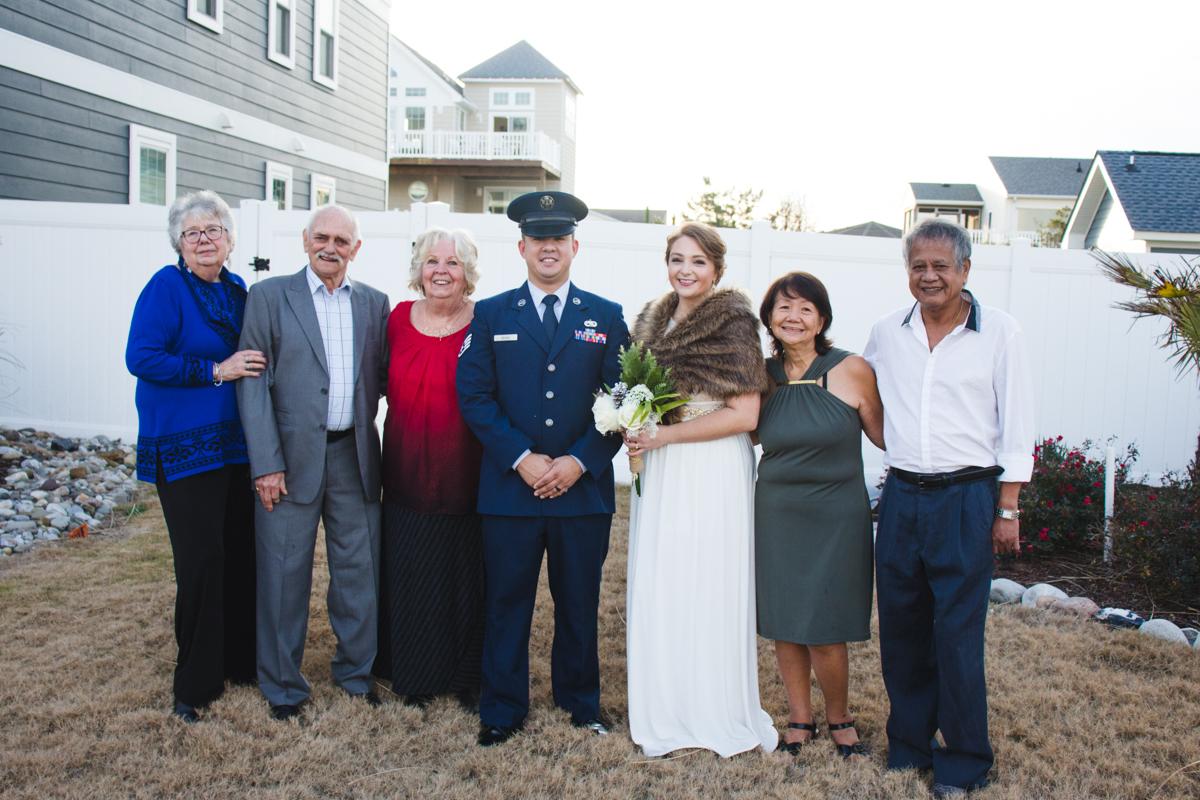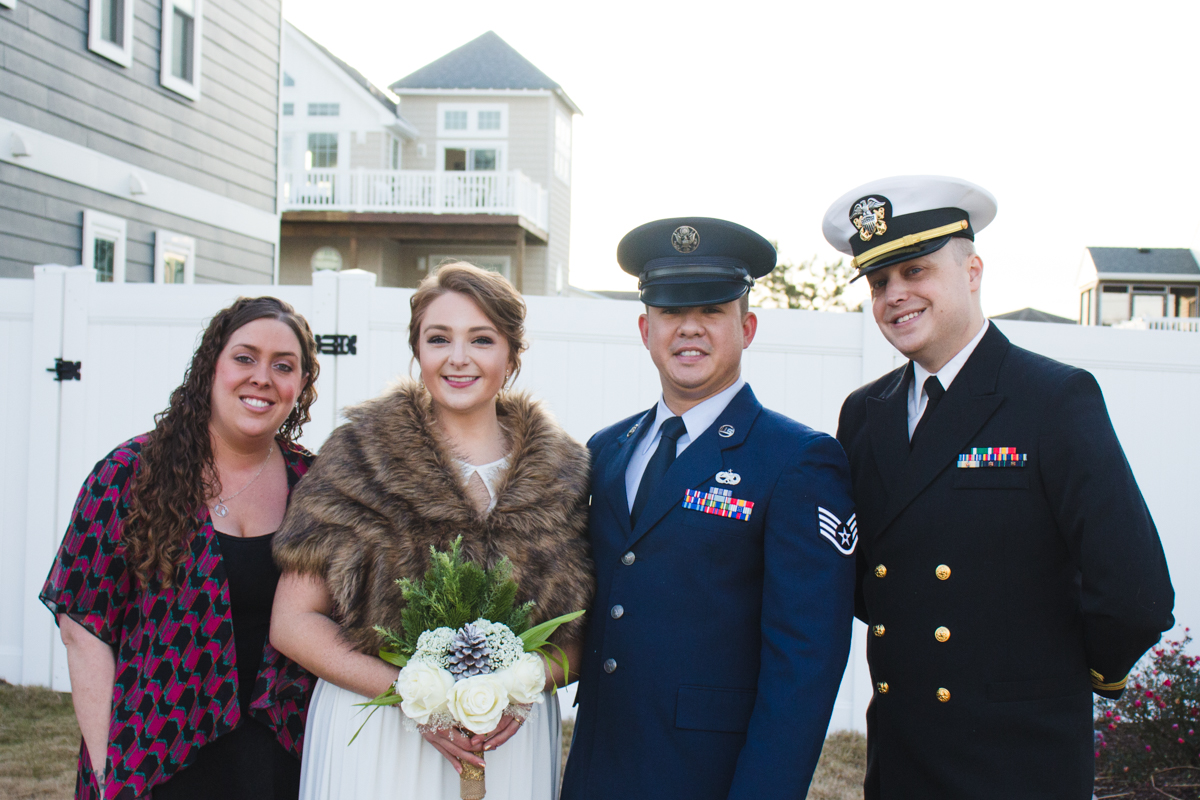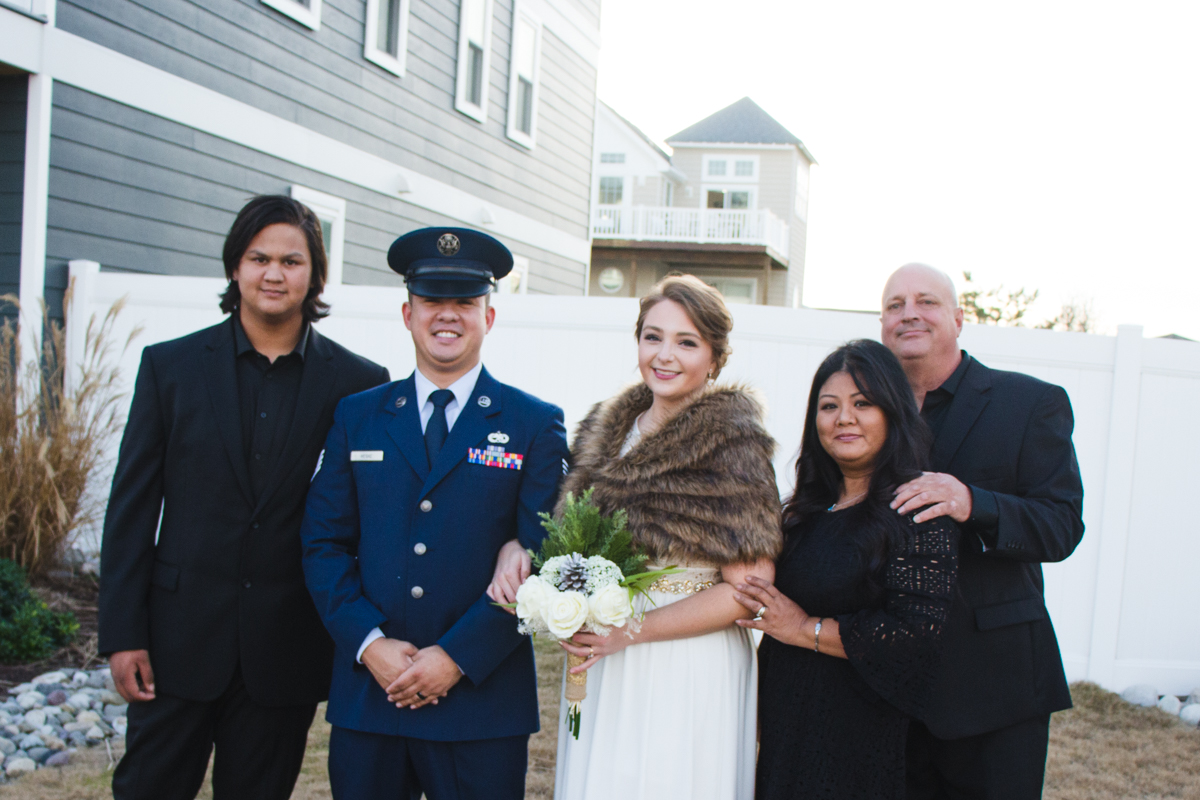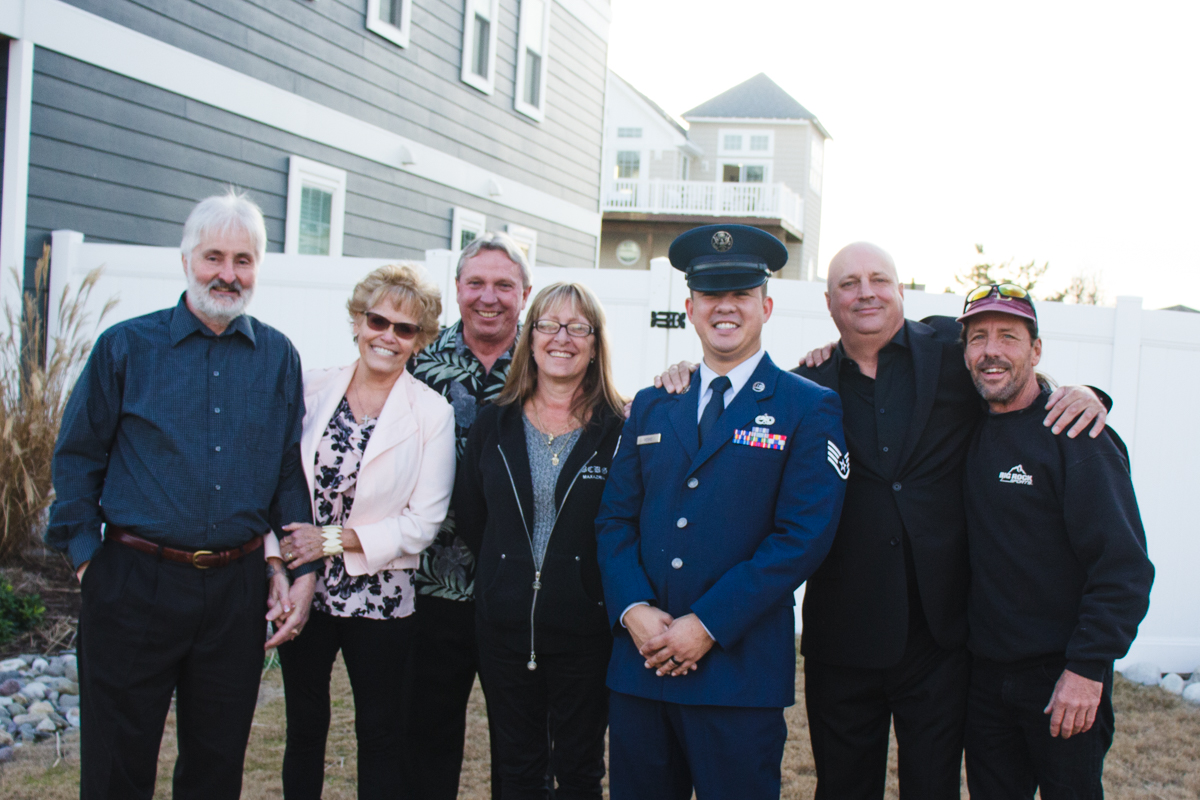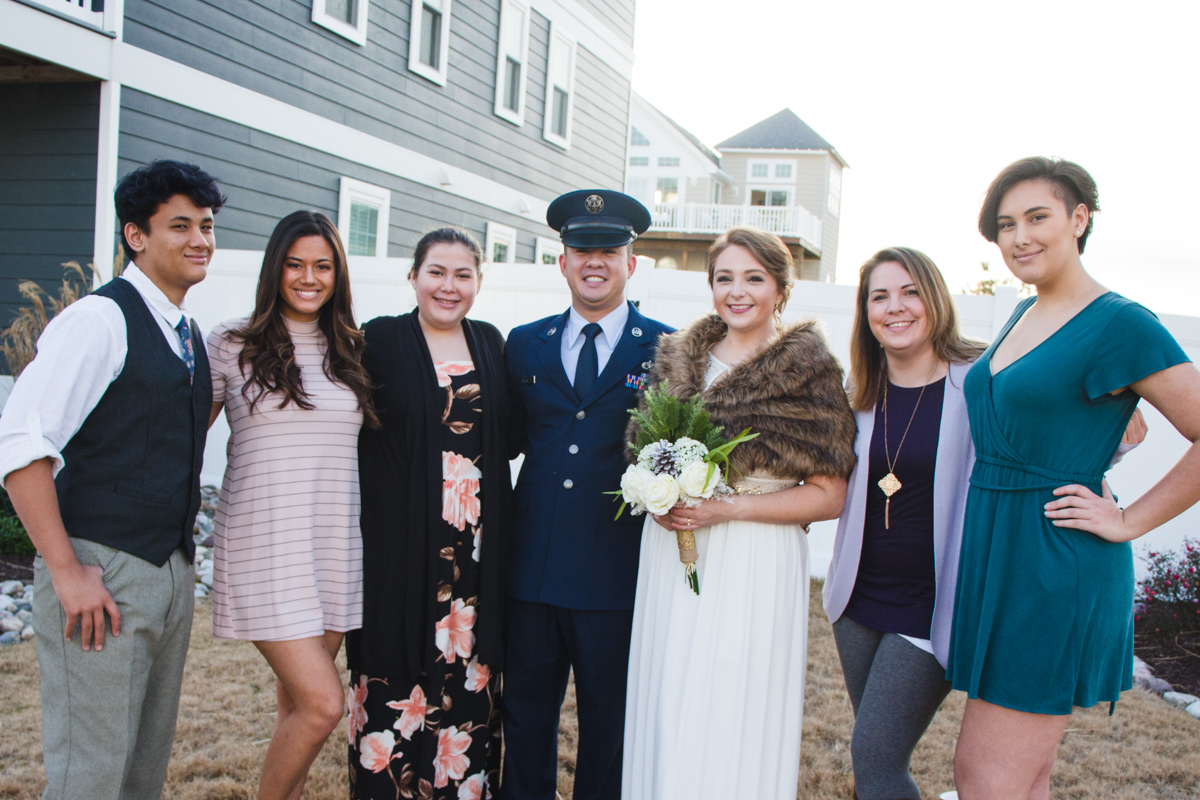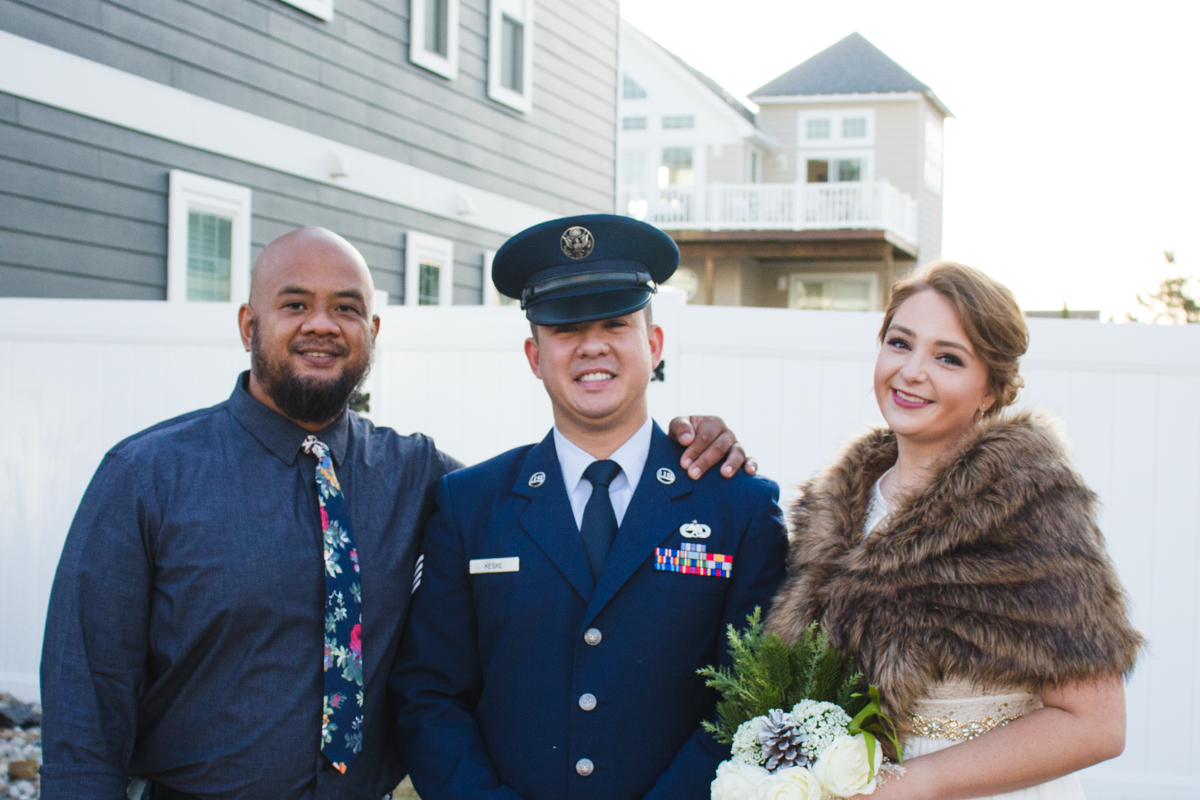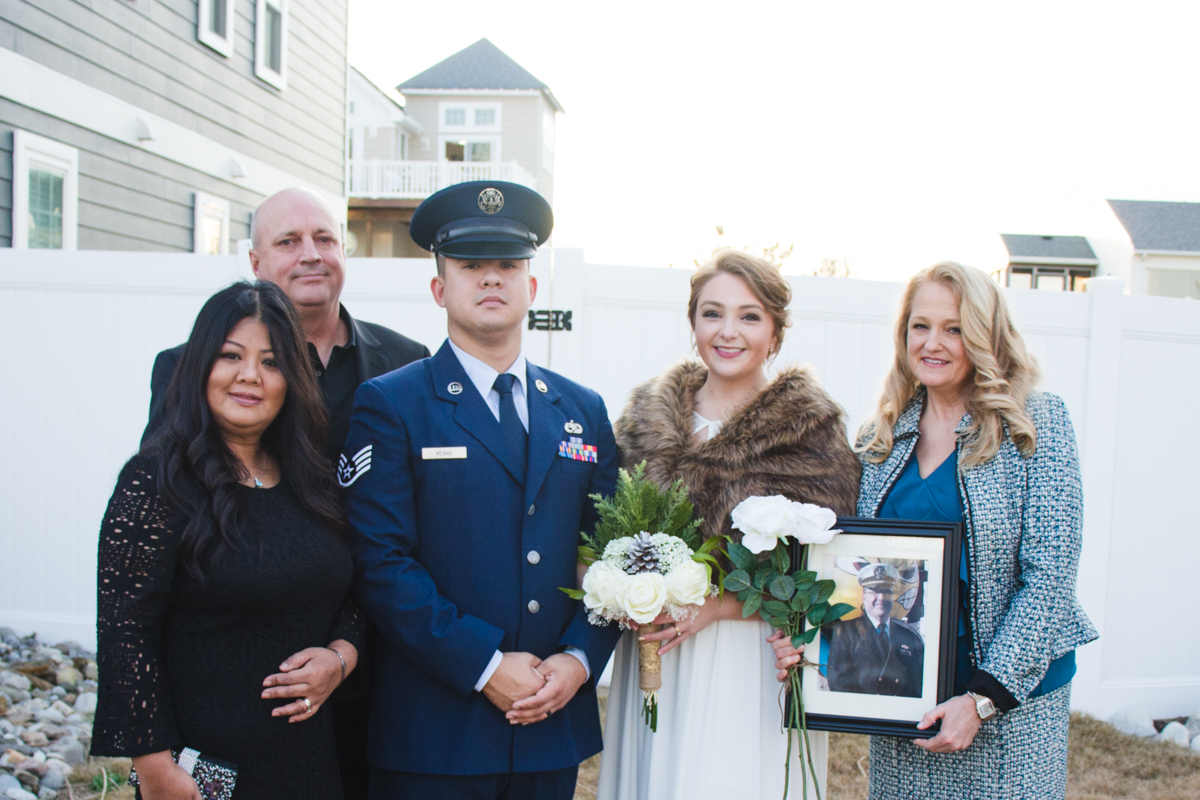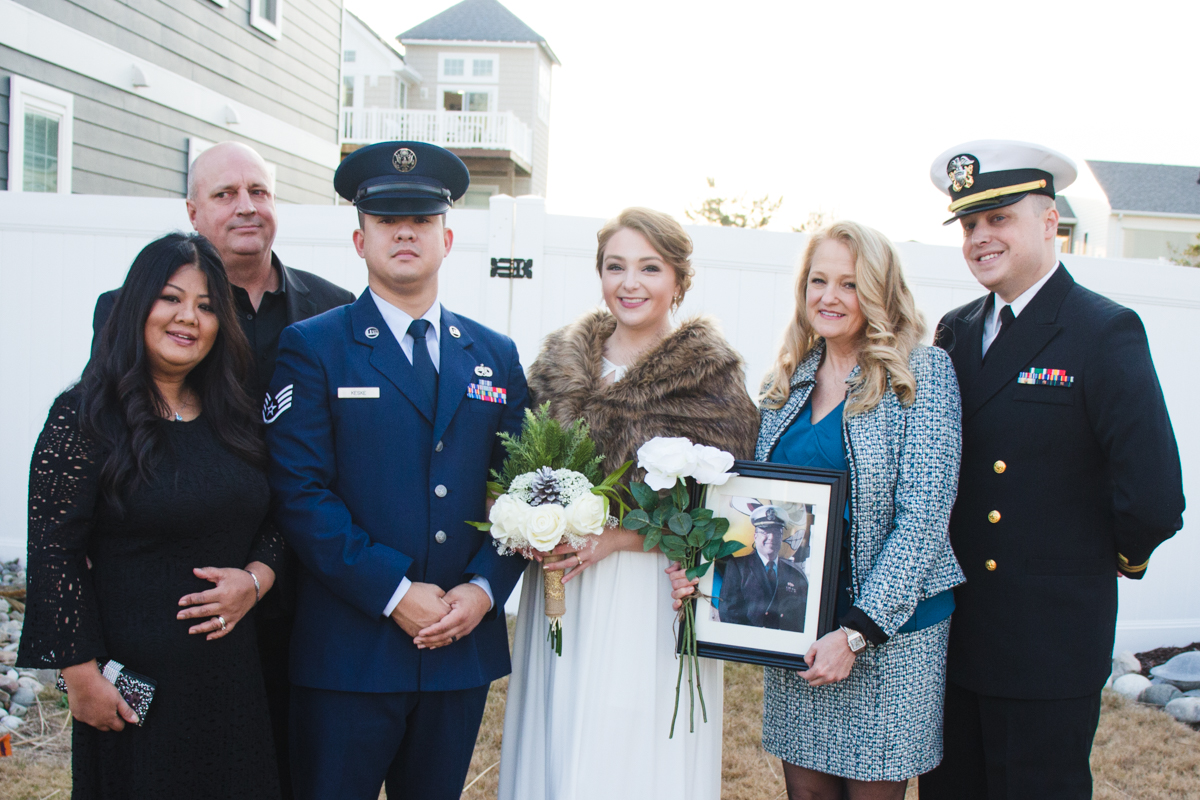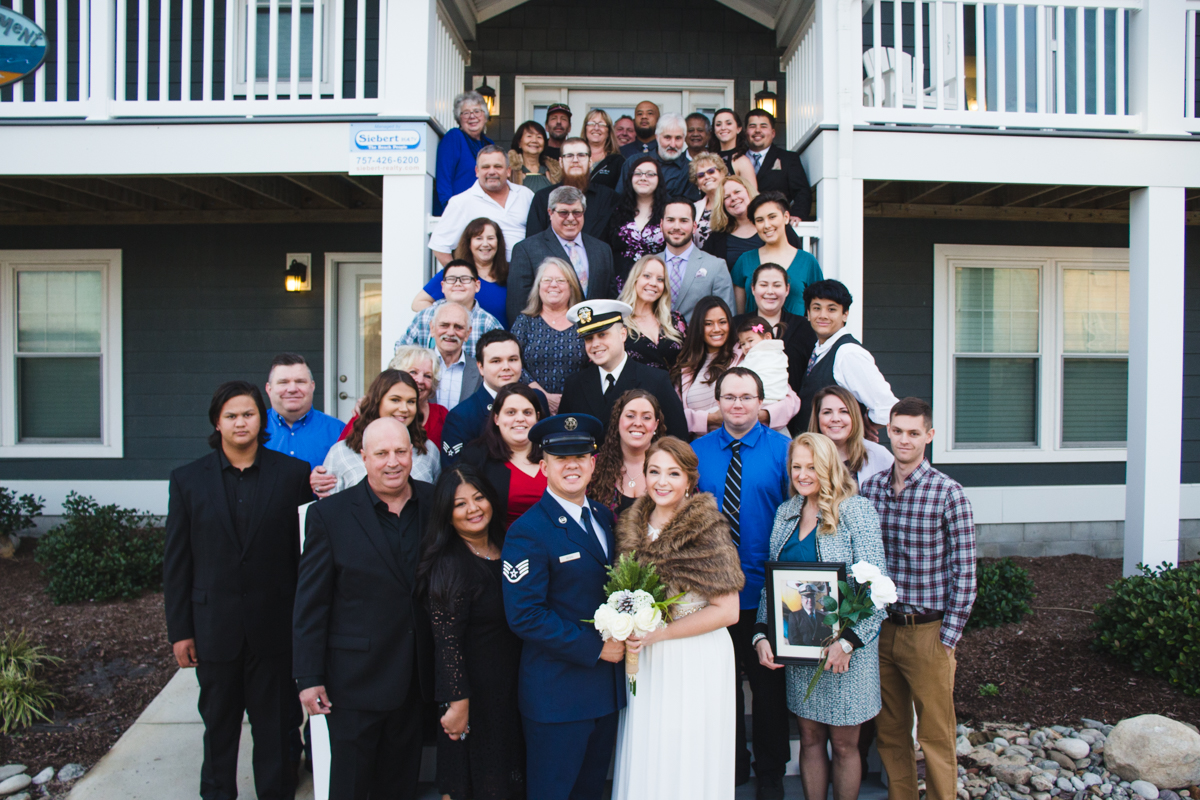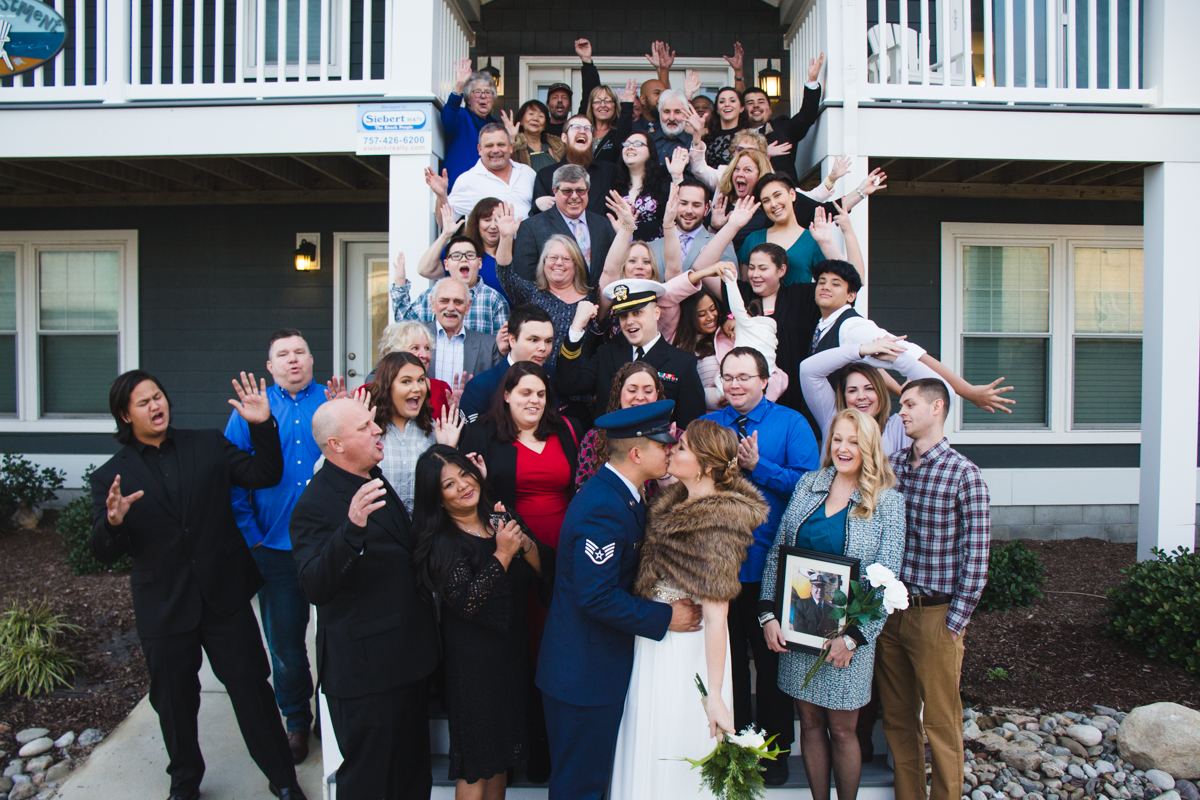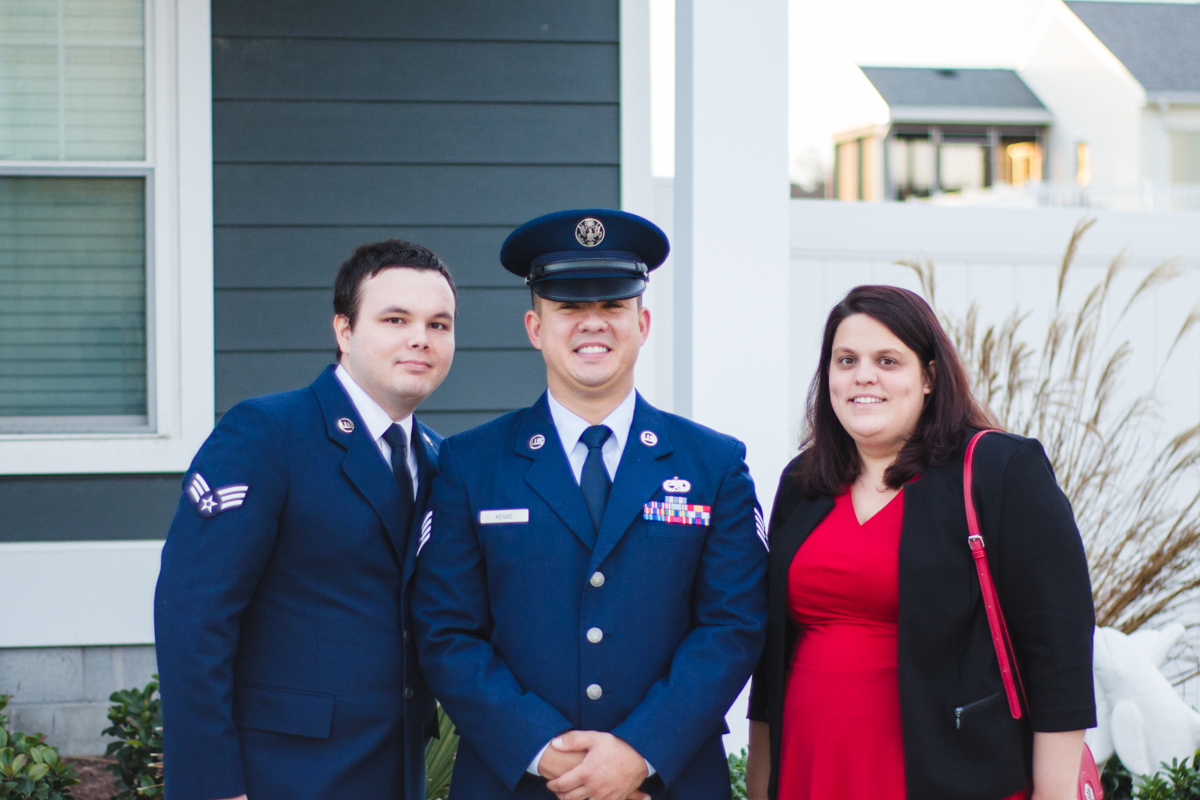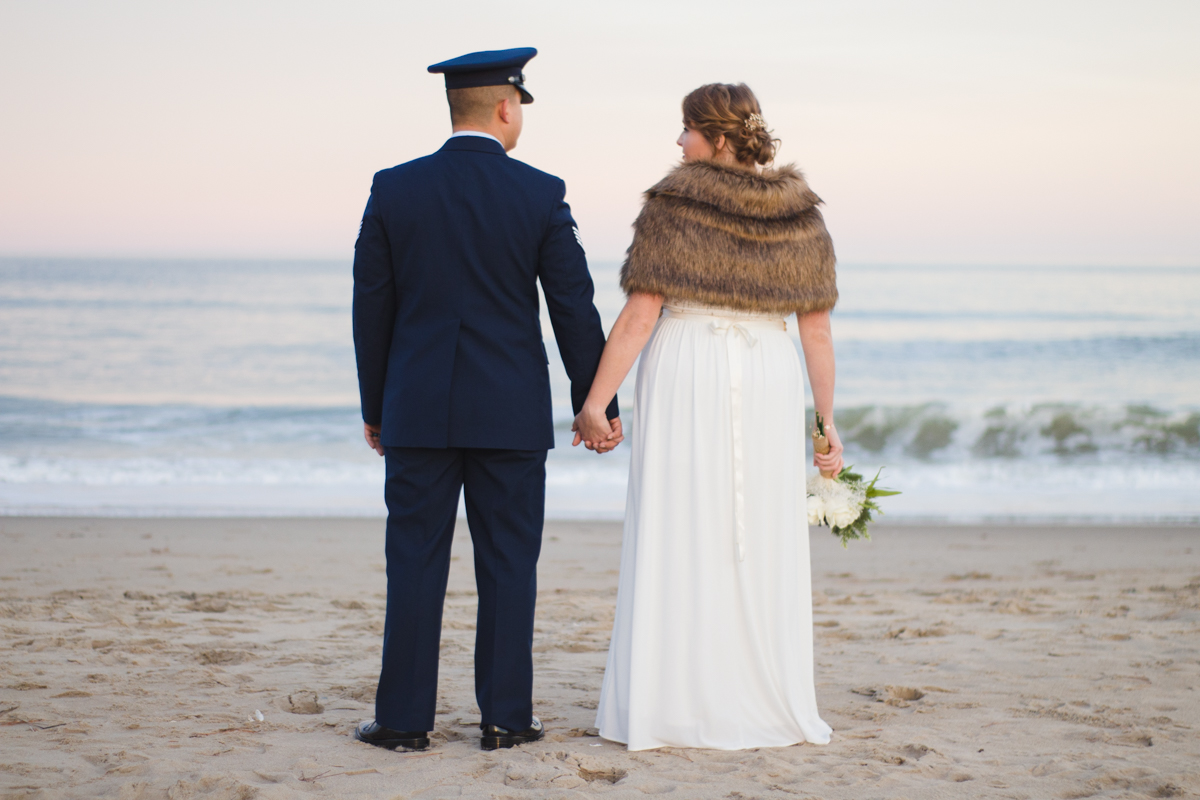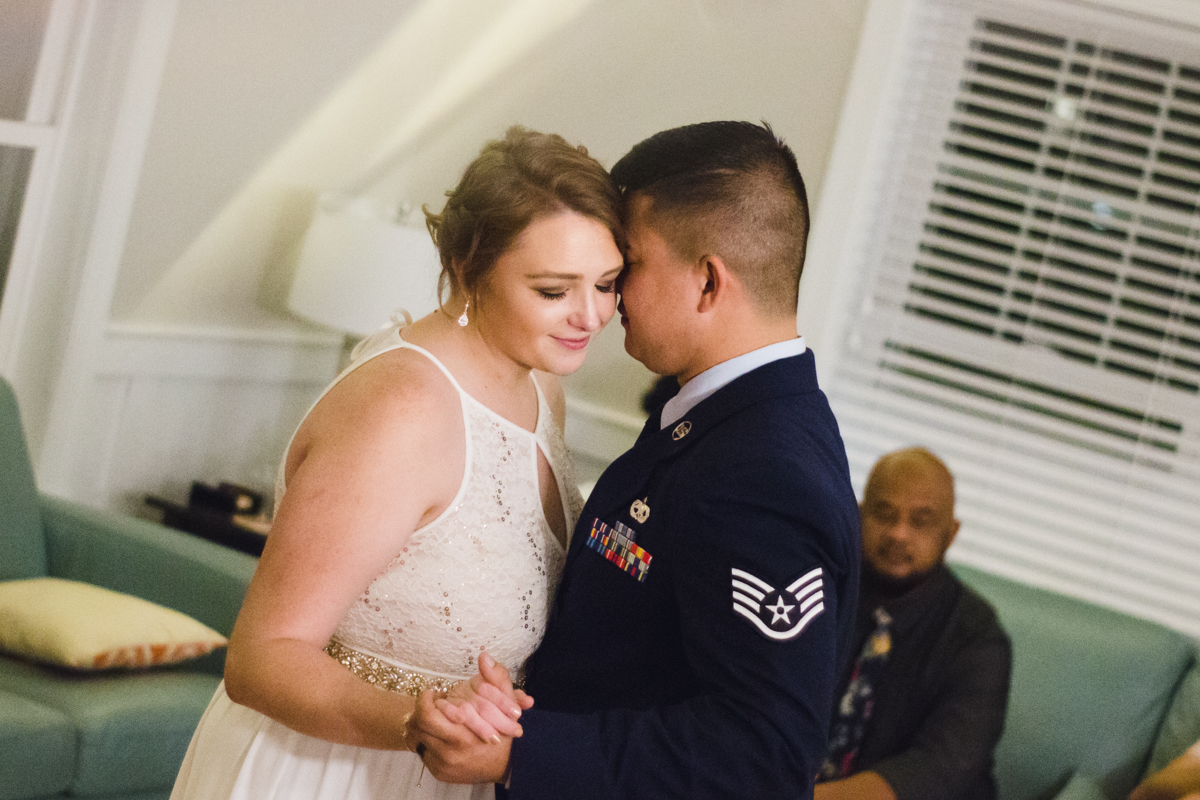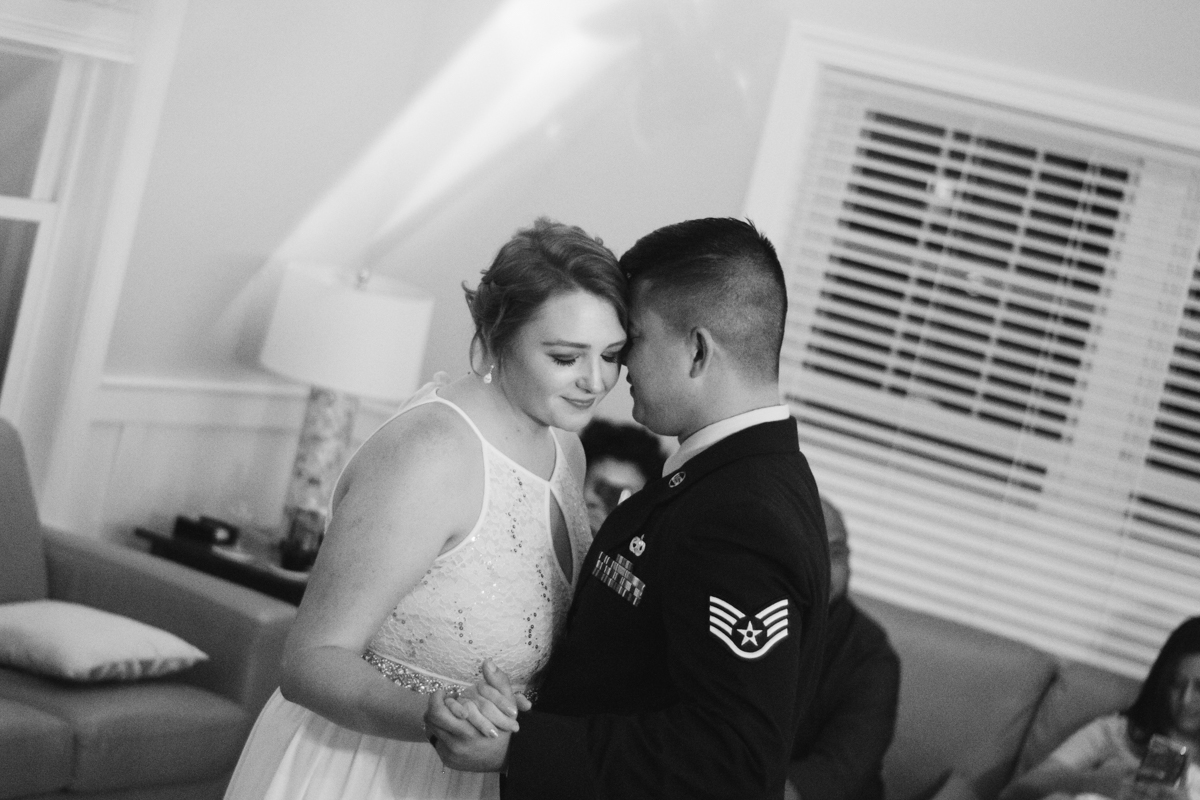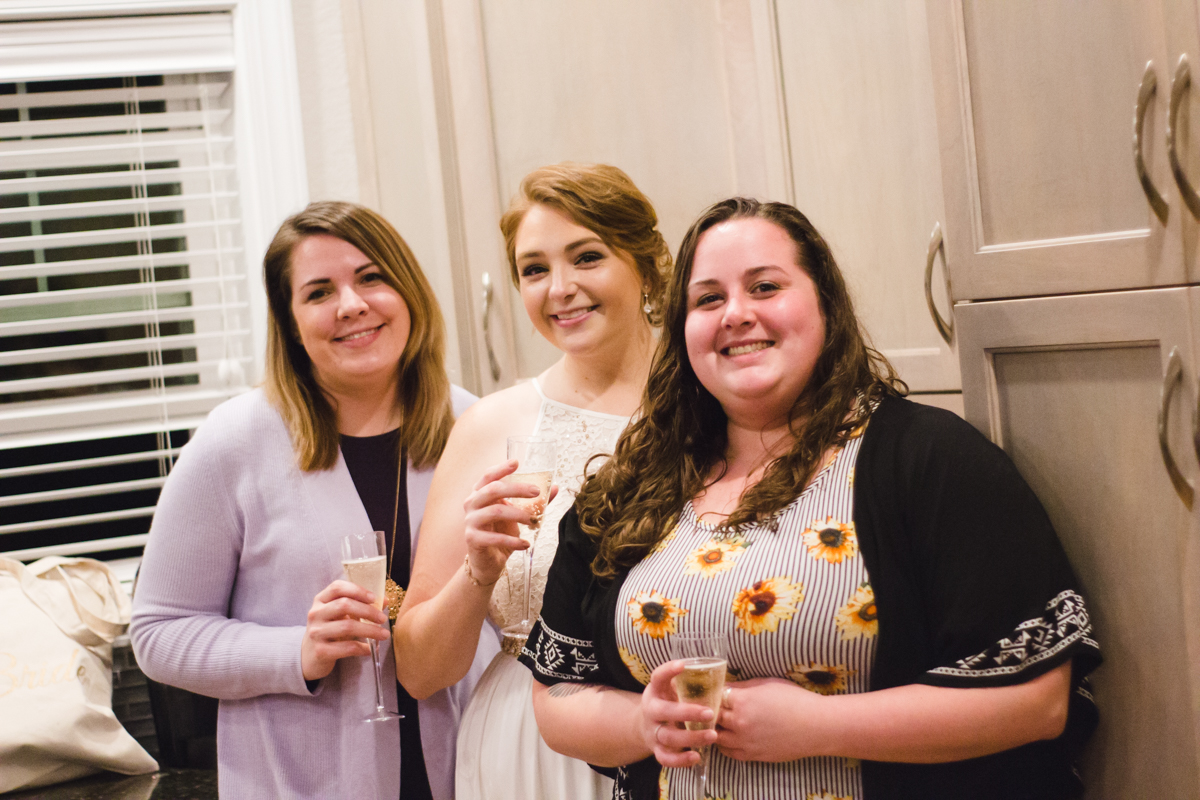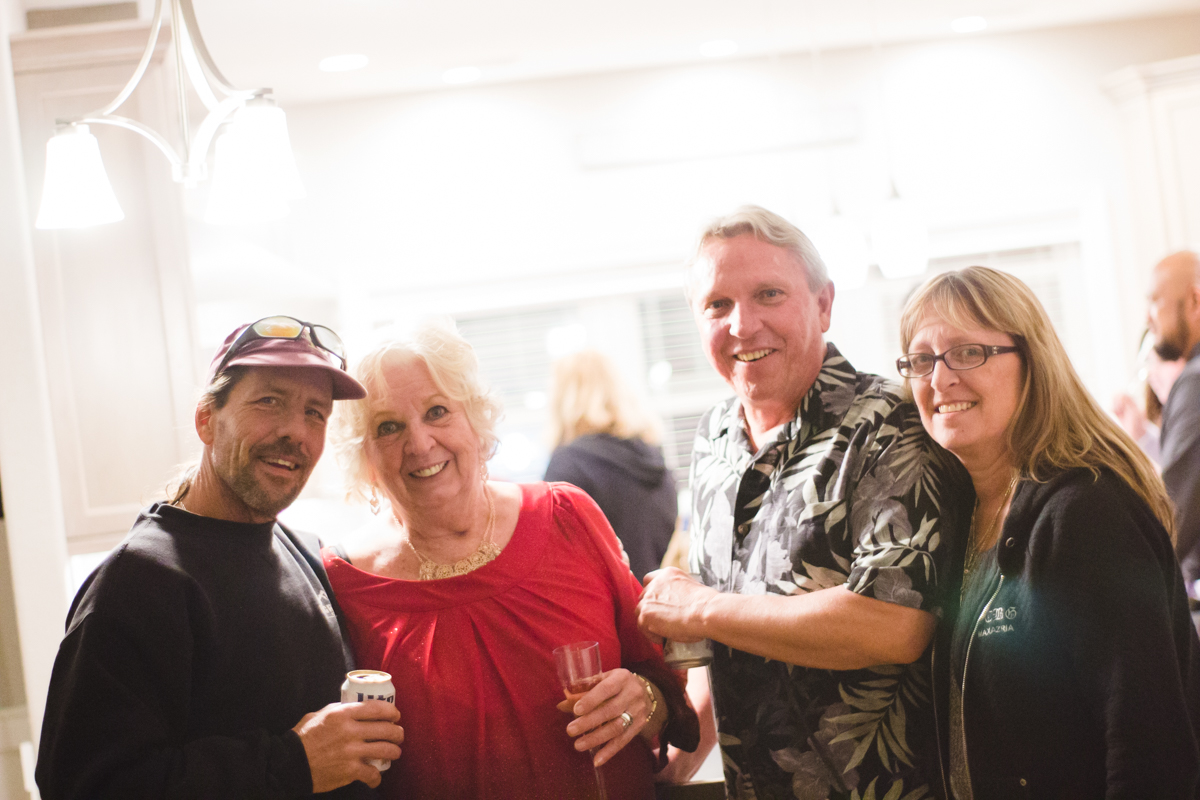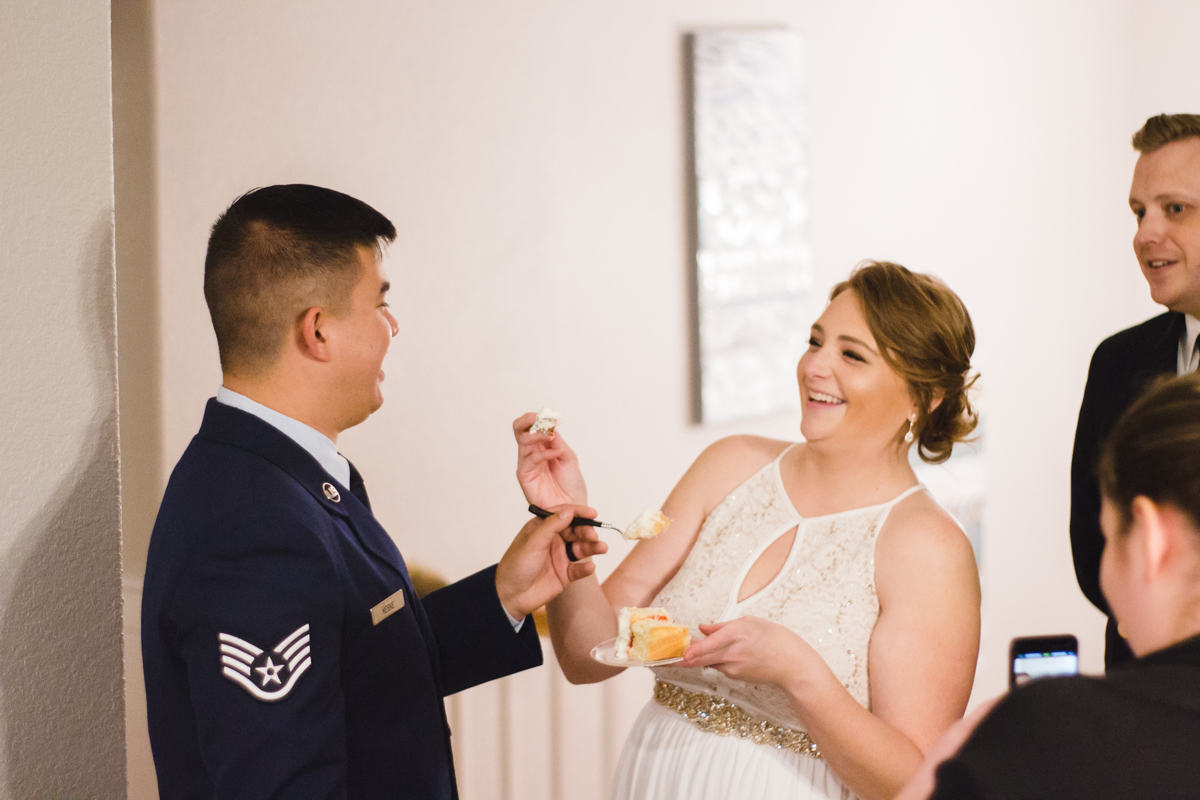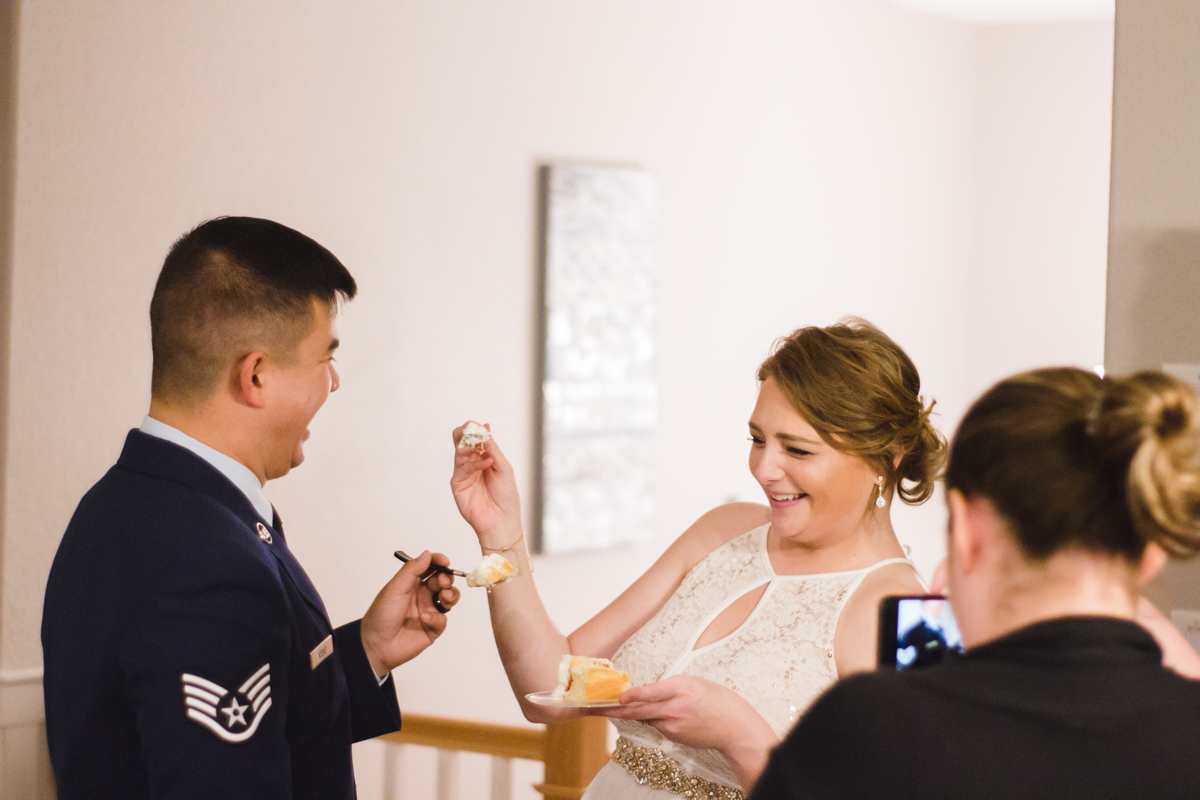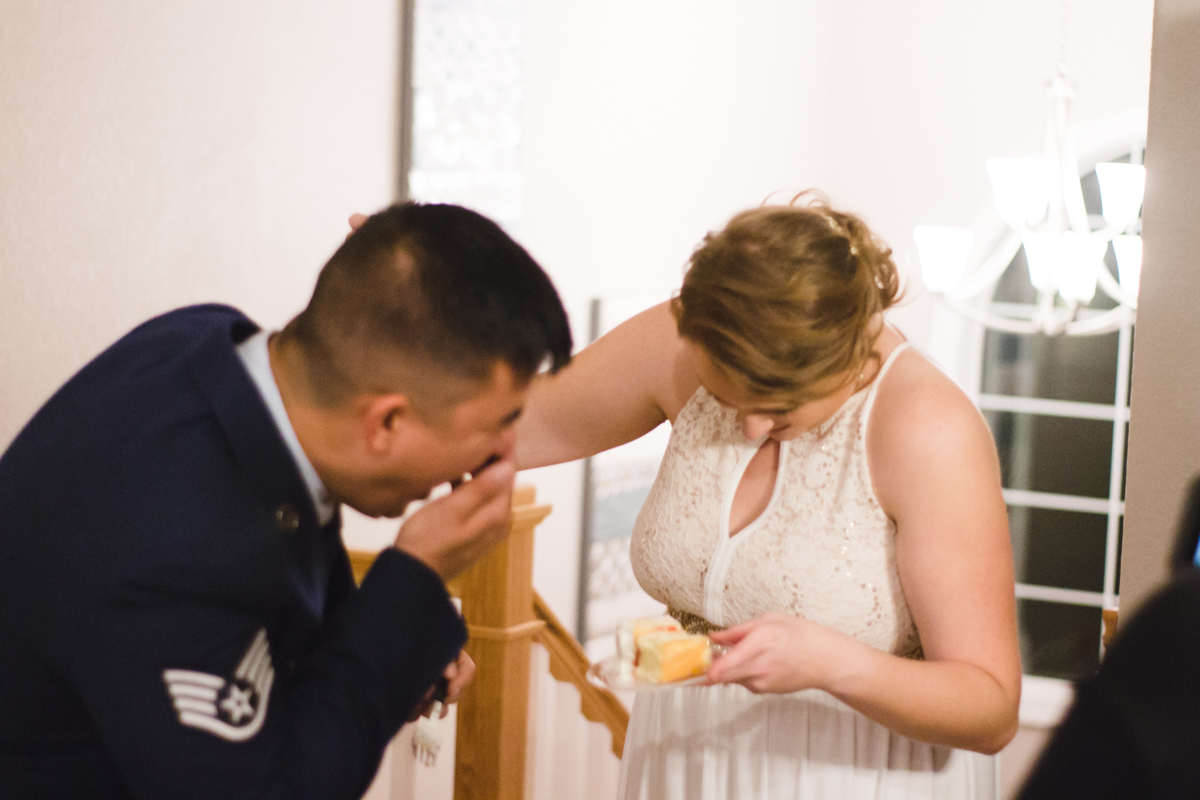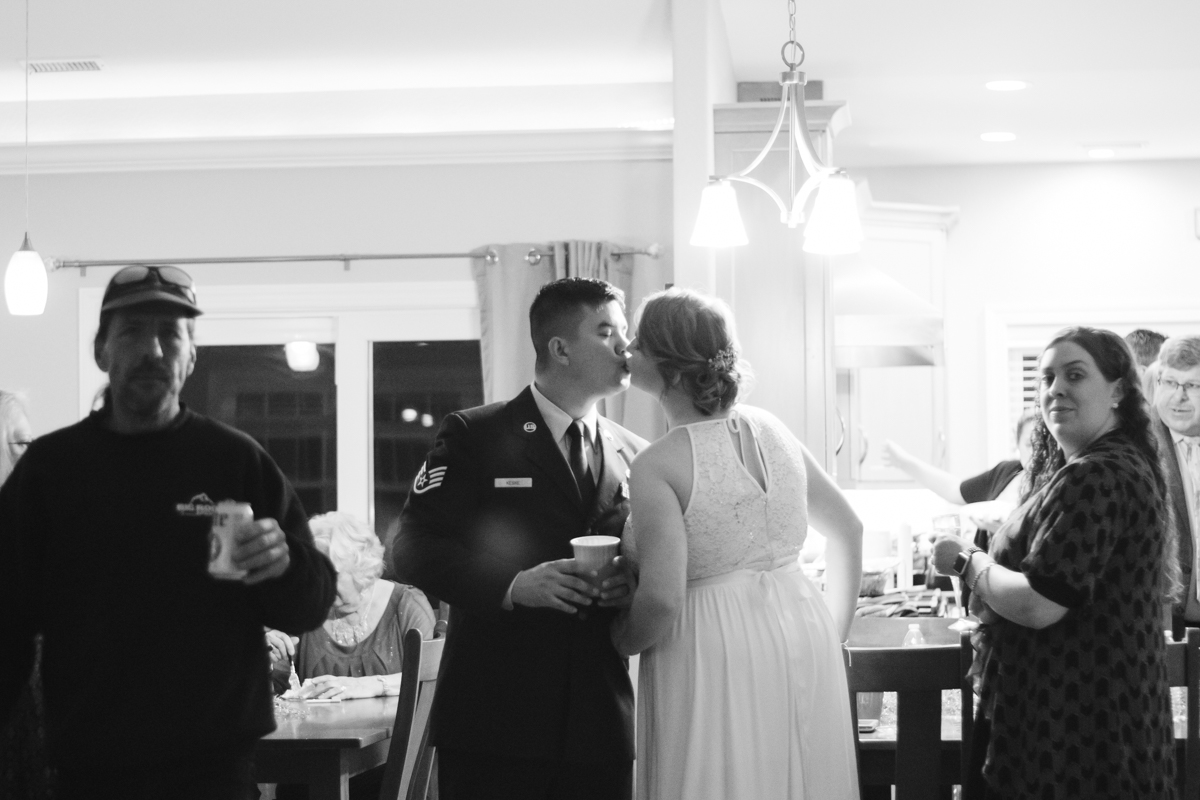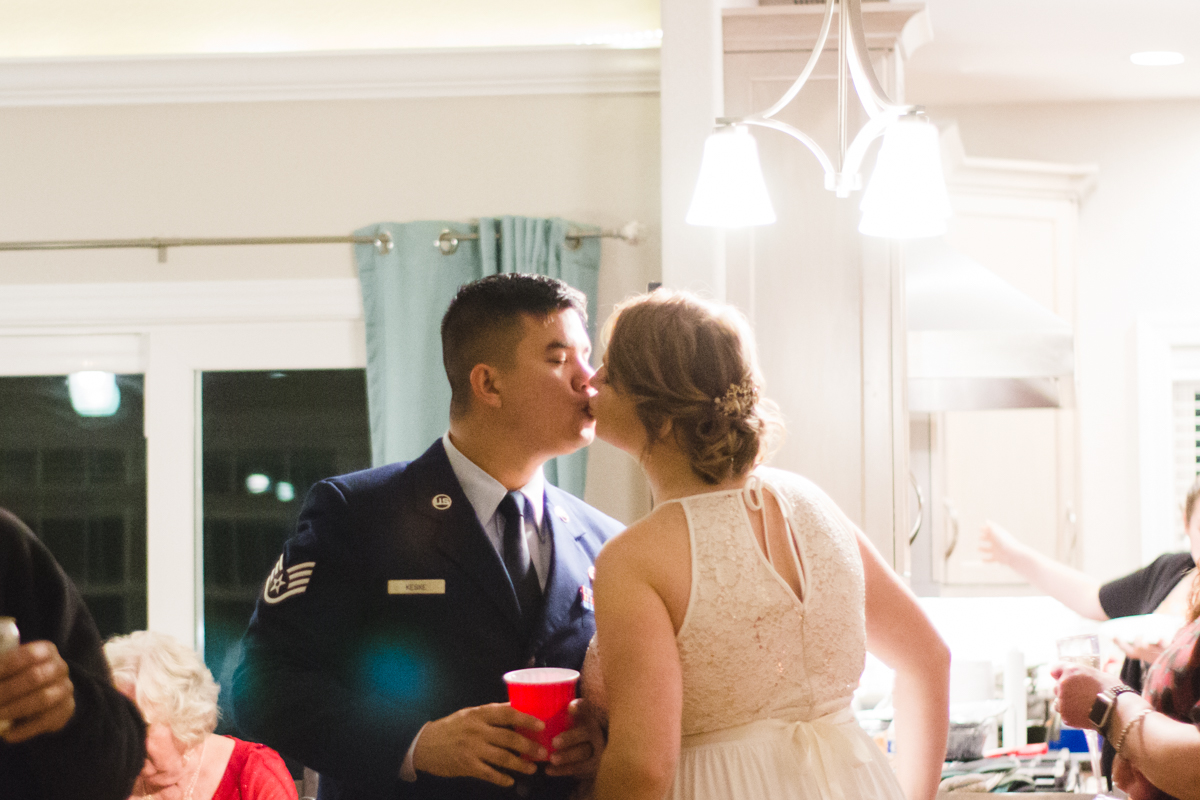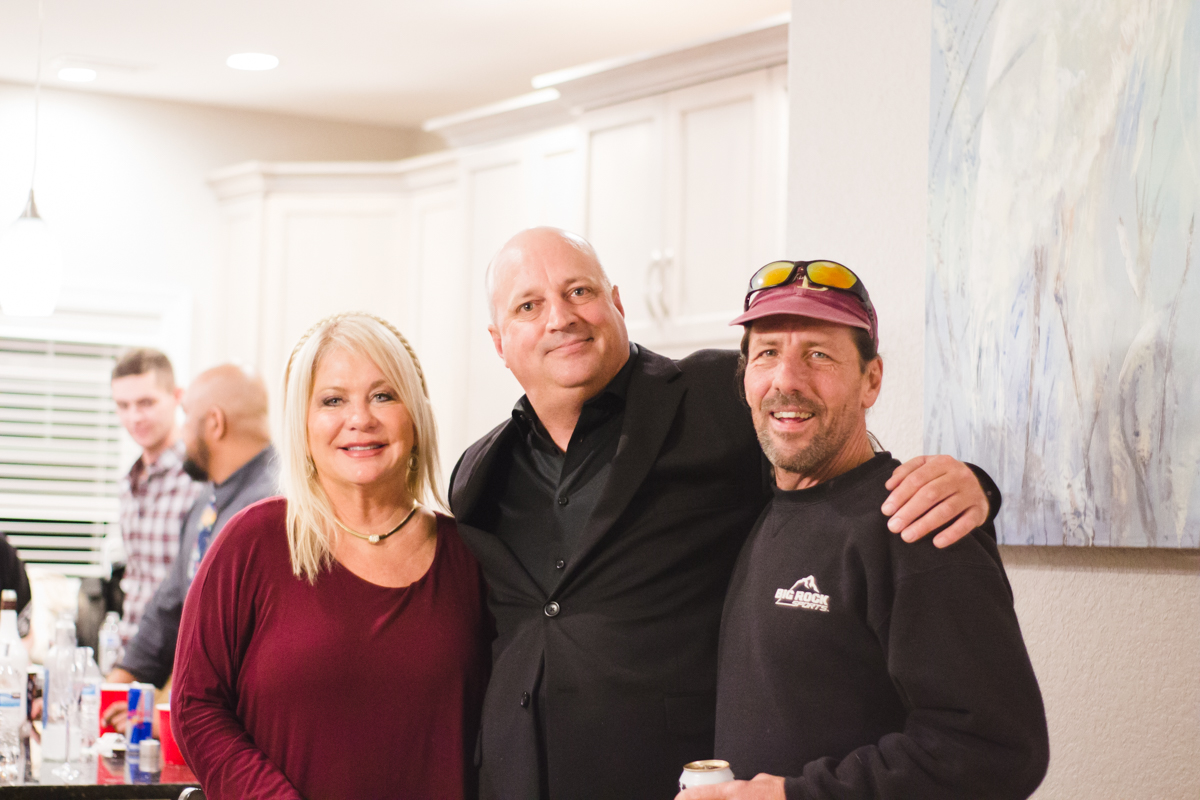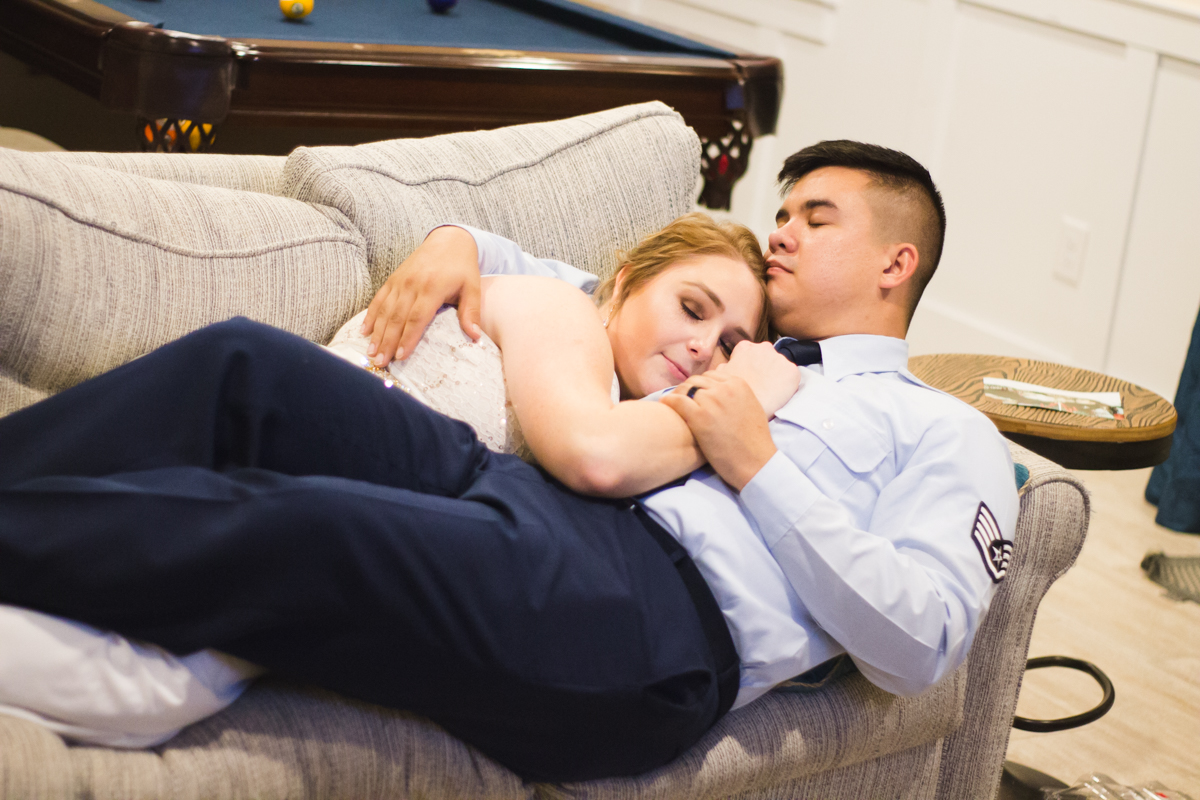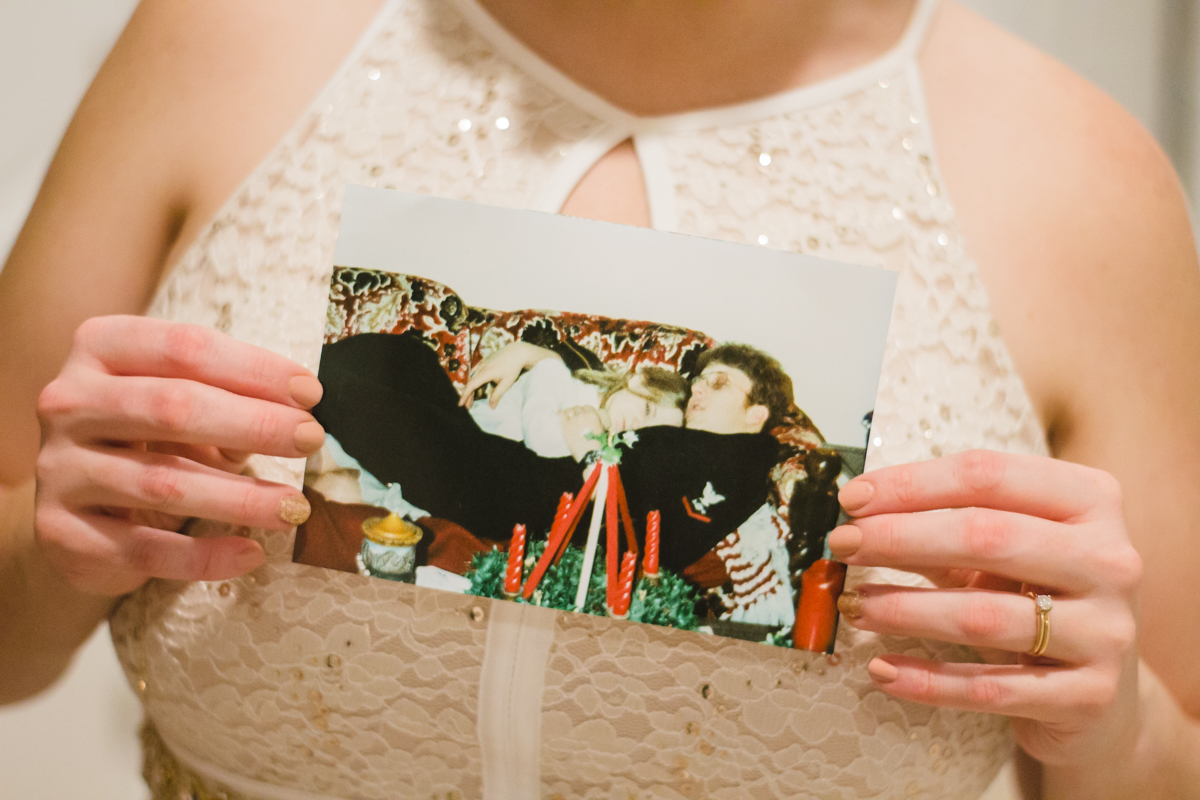 Just a couple weeks before his wedding date, one of my good friends from high school posted on Facebook looking for wedding photographers. I immediately commented with an emoji and sent him a direct message volunteering my services. I couldn't have been more flattered by his response, which was something along the lines of "I'm so glad you reached out because I was honestly thinking of you when I posted that." Luckily we were both on the same page, and I feel so privileged to have been a part of their day.
We were graced with an unseasonably warm December day, and the sunset over Sandbridge beach was stunning. This was a super small family affair beginning with a brief ceremony in the over-sized living room at the top floor of a beach house. Decorations and details were simple and elegant, and the cake was home made by the mother of the groom. I'm sure she'll hate me for it, but I couldn't help but take a picture of the cake after it had been partially deconstructed. It looks almost as delicious as it actually was. I think my mouth is beginning to water just thinking about it.
I've been eager to start taking wedding photos for a while and this was the best possible way to begin my journey. I'm excited for everything 2019 has to offer.